We Are Our Mothers' Daughters: 9 Women Who Made a Difference, Volume 1



Please order your book here!

Book News

I wrote an essay about my mother: "To Really Know Yourself, You Must Know Where you Came From and Who Your Forefathers and Mothers were." It is one of nine essays about mothers for volume 1 of We are Our Mothers' Daughters: 9 Women who Made a Difference.

The cost of the book is $10.00. It's available from Amazon at the create space URL below. 




Publisher: Last Lap Press, Oct. 4, 2016 
The Midwestern Moment
I've written a chapter about Ruth Suckow for a book that came out June 1, 2017. The book is titled The Midwestern Moment, and it is a collection of essays about Midwestern Writers and Regionalism. It is NOW available on Amazon!
 

 

 

Opening the box!

    

The front Cover. Jon Lauck is the editor.

    

The back cover lists the names of the contributors.
My Chapter, "
The Realistic Regionalism of Iowa's Ruth Suckow," focuses on Suckow's life and work and argues that she is worth remembering for her remarkable story telling ability, 
her realistic portrayal of characters, especially women, and for her contribution to the regionalism debate.
Want to Follow me on Bloglovin? Here is a shortcut!
Follow
Follow me on Feedly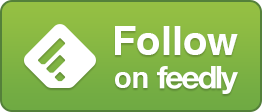 Welcome to the NEW Geeky Grandma!
When I took early retirement to write, I had NO idea that I was about to become a webmaster for two more websites
 
 
I'm Cherie--a geek and a grandma who loves to write and play with technology. 
One of my favorite geeky gifts from my husband, and fellow geek, Mike. It's a pair of hands that holds my old iPhone (now used as a mini tablet).
    

I've been writing all of my life: my mother saved one of my first stories about a mother pig who rolls over and squashes her baby. She buries it, but the wise farmer realizes that the baby pig is still alive and digs it out and returns it to the mother.  
The story is written in pencil, with several glaring spelling errors, typical of six-year-olds; however, my mother thought it was worth saving. 
My early efforts reveal my fascination with writing, as well as my penchant for creating stories with tragedy, miracles, and happy endings.  
    

Throughout my life, I've loved reading, telling and writing stories: growing up, if I wasn't writing a story, I was reading one 
and daydreaming about writing in between those two activities!  However, I don't think even my wild imagination 
as a child could have seen me using a PC, smartphone or iPad to record my thoughts, write a column, and work on my website and blog. 
As a Community College teacher, I've taught a variety of classes using technology for the past 25 years and discovered that 
various technology tools enhance creativity and make it easier to collaborate, share, and archive writing. 
Besides that, it's fun, as my two grandsons remind me every time they get their hands on my old iPhone 
(loaded with Educational games and Apps) or iPad.  
    

This website will explore the intersection between the act of writing and using technology such as social media, web tools, and mobile devices and apps. 
It is both a writer's blog and a place to gather resources to help other writers. 
I've been writing a Technology Column for almost 3 years and have included those archives as well. 
For that reason, I decided not to go with a typical blog: 
I hope you will find something useful here. If you do, please let me know. 
If you have a technology question, please contact me using the email on my contact page.
Please note that the Subscribe button does not work on Google's Chrome 
Browser
but does work on Internet Explorer and Firefox!
This site has been saved as a template and then copied to a new Google Sites account, giving me additional space.
Last Updated June 18, 2018
PLEASE NOTE THAT I CREATED A NEW PAGE FOR THE BLOG POSTS--THEN, EACH POST DOES NOT END UP ON THE NAVIGATION MENU!  IT IS THE FIRST ENTRY--BLOG POSTS FOR GEEKY GRANDMA.