READINGS
Creative commons are important current rules to Copyright laws that I was unaware of.   This type of copyright or "fair use" can greatly enhance lessons and research in the field of education.  It will allow teachers like myself new avenues of resources and applications that were not open to us before. It allows  teachers not to have to reinvent the wheel so to speak.  Similar to the Power Point presentations we tweaked in class, I would now be able to adjust the material to fit the individual needs of my students through the use of Creative Commons.   
The article on copyright is a good read because there are a multitude of items I need to know. I want to show students cases involving copyright and plagiarism.  You see it when watching DVDs or written on CDs the Federal penalty for copying or downloading a DVD or CD for your own use.  I would not do it because I know I would be the person who would get caught and fined.  This is a great teaching point for little ones teaching them this is a form of stealing and there are consequences for doing this.  For older students I would post copyright, fair use, and public domain rules of usage.   . It is also important, I will relay to my students the importance of siting references, and siting them correctly.  I twittered the author (Sue Lyon-Jones to get her ideas on web safety) and am awaiting her reply.  This is a complicated issue that needs to be addressed to all students and teachers as well.  
Legal Issues, Ethical Issues, Privacy, and Security
There is so much to learn about the internet and its safe and proper use.  I have gone on ebay.com and bought the book.  I want to read this to know the dos and don'ts of the internet.  Common sense is good, however it is not a good excuse to not know.  I want my students to be able to conduct research, do cooperative projects and be able to use the internet in class without any type of repercussion.  
Equity in the classroom
It is important to be fair and equal in the classroom.  The use of technology can greatly enhance the child's learning experience.  Although the article has merit, there are a large number of teachers unlike myself who are unwilling to purchase items for their classrooms that are not provided for by the school or district they work for.  I have always purchased materials for my students (not computers or programs) but items to create science experiments, social science materials, and even mathematics items for home and classroom use.  I have used donorschoose.org and had two of my government classes take a field trip to Sacramento and tour the State Capital.  I learned about donorschoose through a charter conference and was under the impression that you could only ask for donations for items if you worked at a charter school.  I did not know it was available for any teacher.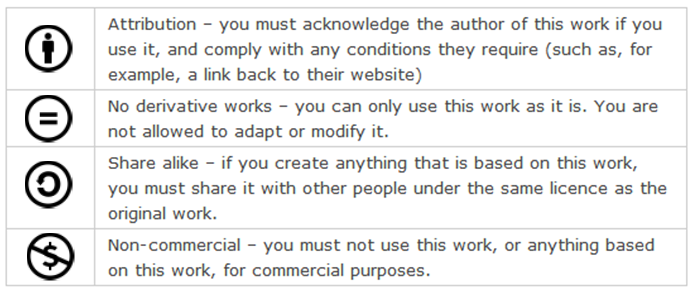 twitter is a Twitter is a great tool to use to gain information.  Can be used like Google.com Copyright laws and fair use are important to learn to not break any laws.  I will teach my students and list by the computers copyright laws, creative commons and fair use practices.  Also I will locate websites that are safe and give students a list of which sites they can access.  
following on twitter- safe sites
@DrTimony who responded regarding secure websites and 
Educator & Writer trying to catalog the internet for students, educators and parents. http://cybraryman.com
ÜT: 27.179819,-80.236438 · http://www.cybraryman.com- safe and secure websites in a variety of areas.
I learned that I need to learn more about copyright, plagiarism, and creative commons.  I am getting the book in the mail and am rereading the articles.
---