1. Check out this video to see what your summer reading book is all about!
2. Choose ONE of the books below to read. Read it!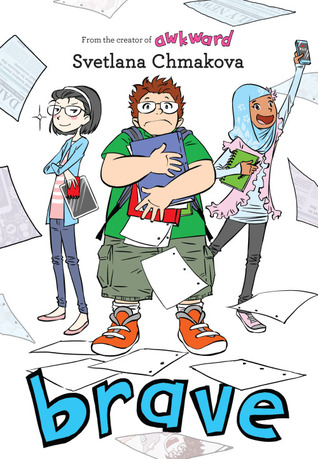 Invisible Emmie                       Brave                                 Fieldhouse
by 
Terri Libenson           by Svetlana Chmakova        by Scott Novosel
3. Click
here
to get the assignment.  (Very important: When you open a file you will want to make a copy of it for yourself.  You do this by clicking "FILE" then "MAKE A COPY."  Save it in your Google Drive. 
Click
here
to get the modified assignment.  (You must have permission from your teacher to use this assignment.)
4.  
Print your finished assignment. If you do not have a printer or computer at home the Lakewood Public Library has Chromebooks and desktops to borrow for free!
5.  Turn in your assignment by Friday, August 24.  No late assignments will be accepted.  
Want to read more great books this summer? Visit the Lakewood Public Library and check out books all summer for free!