DECEMBER 1ST - WORLD AIDS DAY
The day is an opportunity for people worldwide to unite in the fight against HIV, show their support for people living with HIV and to commemorate people who have died. The first World AIDS Day was held in 1988, making it the very
first global health day. 
Around 100,000 are currently living with HIV in the UK and globally an estimated 34 million people have HIV. More than 25 million people between 1981 and 2007 have died from the virus, making it one of the most destructive pandemics in history. 
World AIDS Day is important because it reminds the public and Government that HIV has not gone away – there is still a vital need to raise money, increase awareness, fight prejudice and improve education. Click here to find out more.
DECEMBER 2ND - INTERNATIONAL DAY FOR THE ABOLITION OF SLAVERY
This day encourages people to take a united stance to abolish all forms of slavery in modern society. The United Nations is committed to fighting against slavery and considers bonded labour, forced labour, child labour and trafficking people as modern forms of slavery. Some sources say that more than one million children are taken or sold each year for cheap labour. All these types of slavery go against the Universal Declaration of Human Rights.
DECEMBER 3RD - INTERNATIONAL DAY FOR PEOPLE WITH DISABILITIES
People with disabilities make up an estimated 15% of the world's population, 80% of whom live in developing countries. Furthermore, a quarter of the global population is directly affected by disability, as 
care-givers or family members.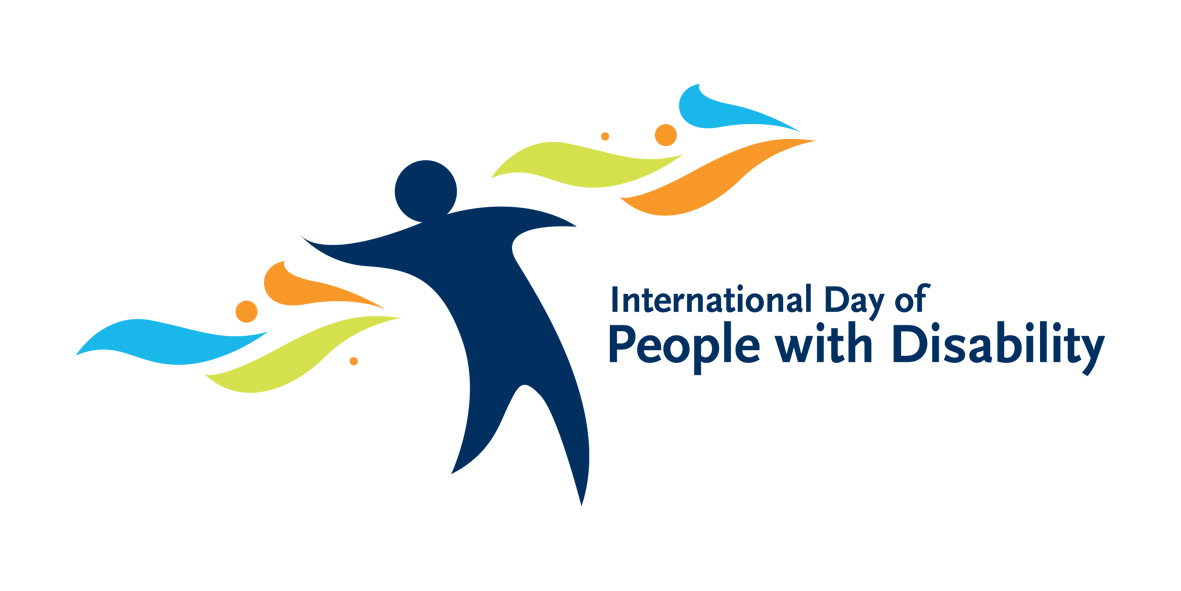 The International Day of Persons with Disabilities is a day to celebrate and acknowledge the experience and capabilities of people with disabilities, and also a chance for people and organisations all over the world to focus on measures to support greater integration and equality for people with disabilities. Click here to learn more. 
DECEMBER 5TH - INTERNATIONAL VOLUNTEER DAY
The day is a chance for volunteer-involving organisations to promote their work, to thank volunteers for their efforts and to increase public awareness of their contribution to society.
DECEMBER 6TH - ST. NICOLAS DAY
This children's festival is celebrated in many European countries. Saint Nicolas was Bishop of Myra (in modern day Turkey) known for many miracles as a result of his prayers. He had a reputation for secret gift giving
, often leaving coins in shoes or stockings, and thus became the model for Santa Claus. Children today sing songs to Saint Nicolas and leave their shoes to be filled with sweets and small gifts. But beware! In France, Saint Nicolas is accompanied by Père Fouettard, who gives naughty children a smack instead! 
DECEMBER 1OTH - HUMAN RIGHTS DAY
Human Rights Day is celebrated annually across the world. The day is normally marked by both political conferences and by cultural events and exhibitions dealing with human rights issues. It is also a tradition to award the United Nations Prize in the Field of Human Rights and the Nobel Peace Prize on this day.
DECEMBER 18TH – INTERNATIONAL MIGRANTS DAY
This day was designated to raise awareness of the increasing number of migrants in the world (people who move to another place or even another country to find work) with the aim of protecting the rights of migrant workers and their families. It also recognises their efforts and contributions to society.
DECEMBER 20TH - INTERNATIONAL HUMAN SOLIDARITY DAY
This day is held each year to celebrate unity in diversity - even though we are all different, we can all work together to make the world a better place. 
Activities include campaigns on issues such as the banning of land mines, making health care available to those in need, relief efforts to people suffering the effects of natural disasters (e.g. typhoons),  achieving universal education, and fighting against poverty.
DECEMBER 21ST – WINTER SOLSTICE
The winter solstice marks the shortest day and the longest night of the year. The midday sun is at its lowest point in the sky. 
The Sun is directly overhead of the Tropic of Capricorn in the Southern Hemisphere during the December solstice and is closer to the horizon than at any other time in the year, meaning shorter days and longer nights. 
The shortest day of the year lasts for 7 hours 50 minutes in Britain. This is nearly 9 hours less than our longest day! 
The day after the winter solstice marks the beginning of lengthening days, leading up to the summer solstice in June. 
In the Southern Hemisphere, the opposite is true. Dawn comes early, and dusk comes late. The sun is high and the shortest noontime shadow of the year happens there. In the Southern Hemisphere, people will experience their longest day and shortest night.
DECEMBER 24TH - HANUKKAH BEGINS
Hanukkah also known as the Festival of Lights, is an eight-day Jewish holiday celebrating the recapture and rededication of the Holy Temple in Jerusalem. Hanukkah is observed for eight nights, starting on the 25th day of Kislev in the Hebrew calendar (which could be any time from late November to late December in our calendar).
The festival is observed by the kindling of the lights of a very special candelabrum, the nine-branched menorah or hanukiah, one additional light on each night of the holiday, progressing to eight on the final night. An extra light called a shamash is also lit each night for the purpose of lighting the others, and is often above the rest.
Click here
to find out more.
DECEMBER 25TH - CHRISTMAS DAY
Christmas commemorates the birth of Jesus and is celebrated as a major festival (and public holiday) in most countries of the world. 
Read the Christmas story by clicking here. 
Find out more about Christmas traditions around the world by clicking here.
DECEMBER 26TH – BOXING DAY
The day after Christmas Day was a traditional time for servants and tradesmen to receive gifts from their employers, known as a 'Christmas box'.
It is also St. Stephen's Day, a feast day in the Christian church to commemorate St. Stephen, the first Christian martyr, stoned to death for his beliefs. Many sporting events take place today, and in recent times it has become a day to visit the sales.
DECEMBER 31ST - NEW YEAR'S EVE
Hogmanay, as it is known in Scotland, is the last day of the year and is a celebration of the New Year.
Click here
to find out more about New Year traditions around the world.