ITIP Ohio News
Join us for the 2018 ITIP Ohio Summit Featuring Google for Education - May 14 & 15 at the Ohio Union in Columbus.  Click on the Ohio Google Summit tab for more details.
Trapped Columbus is proud to host ITIP's Google Conference participants for a little after-hours fun on Monday, May 14th! 
Trapped Columbus is Central Ohio's only interactive theater specializing in escape games - and the only location to feature three truly immersive escapes. Locked in a room with a group of friends or strangers, Can you use your wits and your team's collective knowledge to escape?
$27/person includes:
One ticket to an escape of your choice
Two drink tickets and fun before and after your experience at Table Top Game Cafe (right next door)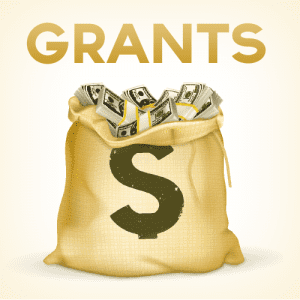 ITIP Ohio provides grant opportunities to Ohio teachers to reward excellence in teaching and promote innovative practices. ITIP invites all Ohio PreK-12 teachers to submit an application. The process is simple: create a video/screencast that showcases an exemplary lesson and demonstrates the innovative ways you are using technology with students; summarize the next tech-enhanced lesson you want to facilitate in your classroom; and explain how you will utilize the technology resource you are asking this grant program to fund. That's it!
Up to ten $500 grants will be awarded each year. Application deadline is November 15th!
Additional information available at https://sites.google.com/a/itipohio.org/itip/teacher-grant.
Do you know a great technology-using teacher or administrator? Nominations are now open for the ITIP Ohio ISTE Affiliate Outstanding Technology-Using Teacher of the Year and Outstanding Technology-Using Administrator of the Year! Click here for more information
The CIPA provision "Protecting Children in the 21st Century Act" requires that a school or district's Internet safety policy provide measures for educating minors about appropriate online behavior to include:
o Cyberbullying awareness and response, and
o Appropriate online behavior, including interacting with other individuals on social networking sites


Due to funding reductions, the Learning.com subscription paid for by the Ohio Department of Education (ODE) to provide Internet safety training, will not be renewed for the upcoming 2017‐18 school year. To assist with meeting the CIPA requirement, I recommend the following free resources:
o Netsmartz Workshop ‐ www.netsmartz.org/Educators
o Common Sense Media ‐ www.commonsense.org/education


The curriculum and method of training are a local decision. However, E‐Rate applicants must file a Form 486 each year, certifying they are CIPA compliant. As a review of that application, or during a federal audit, applicants may be asked for evidence of their compliance. This includes:
o Dates training took place
o Roster of students trained
o Plans for training students not present during "whole group" presentations


The FCC has provided the following FAQs that you may find helpful as you plan how best to meet the Internet safety training requirement:


Q 1. Are districts/schools receiving E‐Rate funding required to provide education about appropriate online behavior to their students every year?
Schools should determine how frequently they will provide educational programs or curriculum by evaluating local or community needs, and should retain documents demonstrating the frequency with which they provide their students with such programs or access to such curriculum.


Q 2. Do schools need to ensure the education of every student in order to be able to certify they are educating minors about appropriate online behavior?
Schools should provide education about appropriate online behavior to their students who are actually accessing the Internet using E‐Rate covered services.


Q. 3 What should schools include in their Internet safety policies, and what documents should schools retain to demonstrate compliance with the requirement to educate minors about appropriate online behavior?
It is sufficient for a school's Internet safety policy to specify that the school educates its students about appropriate online behavior. A school is not required to provide details about the curriculum, training, or other educational programs it has chosen in the Internet safety policy itself. Although the FCC does not require schools to specify curriculum in their Internet safety policies, they should keep records of the implementation of their chosen method(s) for educating minors about appropriate online behavior.
If you have questions or need additional information, 
please contact Lorrie Germann, State E‐Rate Coordinator, 
at lorrie.germann@education.ohio.gov or 740‐253‐1153.
Alice Keeler has been announced as Keynote and featured speaker at the 2017 Google Summit!!!  
Please note that speaker Kathy Schrock will be unable to attend due to family health commitments.
Connected Educators Conference @ Western Reserve Public Media
To continue our efforts with the Connected Educators series at Western Reserve Public Media, we are pleased to provide this one day conference for educators that want to get "connected"!!!
Who:  Educators across Ohio
When: Tuesday, November 15th, 8am-4pm
Where:  Western Reserve Public Media, 1750 Campus Center Drive, Kent, OH
Today's educators need to be more connected than ever, in and out of the classroom. Through the use of mobile tools such as iPads, smartphones, tablets and chromebooks, educators can be connected whenever and wherever they need. The first annual Connected Educators Conference continues the Connected Educator efforts at Western Reserve Public Media by looking at the tools and processes that make today's educators, connected. Presentations will focus on the latest tools, apps and processes that allow for those connections. Strands include Personal Learning Networks, Productivity tools and Curriculum Resources.  $25 includes lunch.