When is prom?
Saturday, May 5, 2018, from 8:00 pm - 12:00 am (Note: You must arrive by 10:00 pm to get in!)
Where is prom?  
Minnesota Landscape Arboretum  
    

    

    

    

    

    

    

    

Address: 
3675 Arboretum Dr, Chaska, MN 55318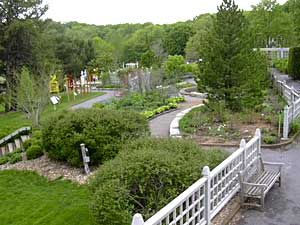 Is there a grand march or dinner option before? 
We do not provide either of these through BHS, so you are welcome to arrange your own dinner and grand march options.  Prom goers and parents are welcome to use the Arboretum for pictures starting at 2:00 pm on the day of prom.  There will be no charge to park and take pictures.
Where do I buy my tickets? 
We will sell tickets for $35 cash per person, starting Monday April 23rd.  
Can I bring someone who does not attend Burnsville High School?
Yes. However, this
form
 must be filled out by your guest and his/her school principal must provide a signature.
Who may I talk to if I have questions? 
Your friendly Junior Class Officers: Megan Tomas, Kara Schwenn, Grace Campbell, Destiny Somsanouk, Mia Katzmarek, Maddie Samz, Gabriela Kauls, Tatum Frey, Joy Bogonko, Siham Hassan, Andrew Vixayvong
Or... Come see Mr. Riggs in room A152 or email him at mriggs@isd191.org
A Special Note: 
As supporters of Students Against Destructive Decisions (SADD) and leaders in our school, we support healthy choices for all students.  No drinking, illegal drug use, and driving under the influence will be tolerated at prom.  Thank you for staying safe!