News and Announcements
Subscribe to posts
You may now register for the summer running program through the 
BHS Athletics
 web page.  We offer two camps - one for 7th - 12th grade and one for 3rd - 6th.  See the link on the side bar for more information about our summer programs.  Looking forward to another fun summer!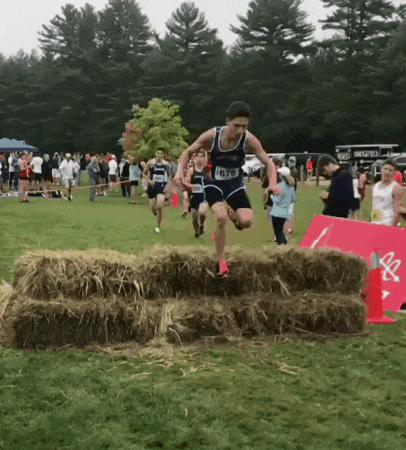 Use the link below to order BHS Cross Country apparel for the fall season.  The store closes Thursday August 30th with a delivery date of Sept. 17th. 

The Cross Country team will be going camping at Afton State Park on August 23rd following the River Falls Meet and will return the following day at 11:00.  All athletes must have the permission slip signed and turned in to Coach Strand by Monday August 20th.  We will be staying in yurts and camper cabins.
Come and join us for our alumni meet on Saturday, August 18th at North River Hills Park.  The boys' race will begin at 9 AM and the girls' race will start immediately following the boys' race.  We will have a pot luck breakfast after - please bring something to share!   Who will wear the tiger outfit???
You are now able to register for the fall season through Fee Pay. You can find all of the necessary information on the BHS athletics web page. The season begins in two weeks. If you are not fully registered, we can't allow you to practice with the team. Also, encourage a friend to register with you!
The first round for ordering CC apparel for the upcoming season has begun.  The deadline for this round is July 27th and the clothing will arrive the first week of the season.  There will be another store opening during the first few 2-3 weeks of the season.  There are some ladies options as well, so order something for mom, sister, grandma, etc. 

Great first week to everyone!  Use the link below for access to the running logs.  This is a required part of Summer Running.  It allows us as coaches to track your progress and tailor your work to your ability/ development.  It is also a great way for you to see your progress throughout the summer.  Please fill these out on a daily basis.  If you have any issues with the link contact one of the coaches. 

Come test your fitness on the Blaze Invite Course on July 19th at Nicollet Middle School.  This 2 mile race is open to all ages and abilities.  The race begins at 7 PM with registration beginning at 6PM.  Cost of the race is $5 (this is a fund raiser for the BHS Cross Country program).  We will serve watermelon and water after the race.  See the 
link
 for more information.  
* note - this is required for ALL male athletes planning to attend summer camp
Summer Cross Country Camp will once again be held at Wild River State Park from July 23rd to July 27th.  This is for any athlete in entering grades 9 - 12.  We can only take 12 athletes on this great trip so reserve your spot ASAP.  More information can be found here: 
Summer Camp Information.
  Feel free to contact any or the coaches with questions.