The Author Talk Series hosts readings and talks by prominent authors.
Most are sponsored with our partners

BERKELEY  ARTS & LETTERS  and  K P F A
---
Please
S C R O L L   D O W N  
f o r  
Upcoming Current Talks  
---
Berkeley Arts & Letters presents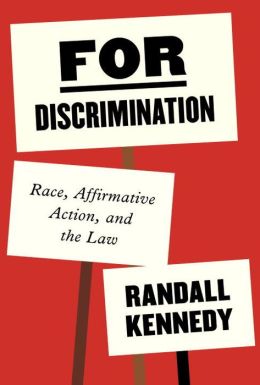 A fearless assessment of a sensitive issue
Friday, September 20
7:30 PM


RANDALL KENNEDY

FOR DISCRIMINATION: Race, Affirmative Action, and the Law



In the wake of the Supreme Court's recent decision regarding Fisher v. University of Texas, For Discrimination is at once the definitive reckoning with one of America's most explosively contentious and divisive issues and a principled work of advocacy for clearly defined justice.

What precisely is affirmative action, and why is it fiercely championed by some and just as fiercely denounced by others? Does it signify a boon or a stigma? Or is it simply reverse discrimination? What are its benefits and costs to American society? What are the exact indicia determining who should or should not be accorded affirmative action? When should affirmative action end, if it must? Randall Kennedy gives us a concise, gimlet-eyed, and deeply personal conspectus of the policy, refusing to shy away from the myriad complexities of an issue that continues to bedevil American race relations.

With pellucid reasoning, Kennedy accounts for the slipperiness of the term "affirmative action" as it has been appropriated by ideologues of every stripe; delves into the complex and surprising legal history of the policy; coolly analyzes key arguments pro and con advanced by the left and right, including the so-called color-blind, race-neutral challenge; critiques the impact of Supreme Court decisions on higher education; and ponders the future of affirmative action.


"Kennedy has long been among the most incisive commentators on race. His books seem to be carved from intellectual granite, yet they have human scale . . . So resonant, so personal."  —Dwight Garner, The New York Times

"Kennedy's commitment to racial justice is plain . . . He frequently throws the cold water of common sense upon issues that are too often cloaked in glib histrionics." —John McWhorter, The New Republic


Randall Kennedy is the
Michael R. Klein Professor of Law at Harvard Law School. He received his undergraduate degree from Princeton and his law degree from Yale. He attended Oxford University as a Rhodes Scholar and is a former clerk to Supreme Court Justice Thurgood Marshall. He is the author of six books, including Race, Crime, and the Law, for which he received the Robert F. Kennedy Book Award, Ni
gger: The Strange Career of a Troublesome Word ,and, more recently, The Persistence of the Color Line: Racial Politics and the Obama Presidency ("Provocative and richly insightful." —Brent Staples, The New York Times Book Review; "Excellent."—David Remnick, The New Yorker) . A member of the bars of the Supreme Court of the United States and the District of Columbia, and of the American Philosophical Society and the American Academy of Arts and Sciences, he lives in Massachusetts.

Berkeley Arts & Letters at the Hillside Club
Tickets: $15 general, $8 students; $20 at the door
Brown Paper Tickets online or 800-838-3006
---
Berkeley Arts & Letters presents
"...suggests that dissent is what rescues democracy..." (Lewis Lapham)
Monday, September 30
7:30 PM


HEIDI BOGHOSIAN

SPYING ON DEMOCRACY:
Government Surveillance, Corporate Power and Public Resistance


Until the watershed leak of top-secret documents by Edward Snowden to the Guardian UK and the Washington Post, most Americans did not realize the extent to which our government is actively acquiring personal information from telecommunications companies and other corporations. As made startlingly clear, the National Security Agency (NSA) has collected information on every phone call Americans have made over the past seven years. In that same time, the NSA and the FBI have gained the ability to access emails, photos, audio and video chats, and additional content from Google, Facebook, Yahoo, Microsoft, YouTube, Skype, Apple, and others, allegedly in order to track foreign targets.

In Spying on Democracy, National Lawyers Guild Executive Director Heidi Boghosian documents the disturbing increase in surveillance of ordinary citizens and the danger it poses to our privacy, our civil liberties, and to the future of democracy itself. Boghosian reveals how technology is being used to categorize and monitor people based on their associations, their movements, their purchases, and their perceived political beliefs. She shows how corporations and government intelligence agencies mine data from sources as diverse as surveillance cameras and unmanned drones to iris scans and medical records, while combing websites, email, phone records and social media for resale to third parties, including U.S. intelligence agencies.

The ACLU's Michael German says of the examples shown in Boghosian's book, "this unrestrained spying is inevitably used to suppress the most essential tools of democracy: the press, political activists, civil rights advocates and conscientious insiders who blow the whistle on corporate malfeasance and government abuse." Boghosian adds, "If the trend is permitted to continue, we will soon live in a society where nothing is confidential, no information is really secure, and our civil liberties are under constant surveillance and control." Spying on Democracy is a timely, invaluable, and accessible primer for anyone concerned with protecting privacy, freedom, and the U.S. Constitution.

"Heidi Boghosian's Spying on Democracy is the answer to the question, 'if you're not doing anything wrong, why should you care if someone's watching you?'"
-- Michael German, Senior Policy Counsel, ACLU and former FBI agent


H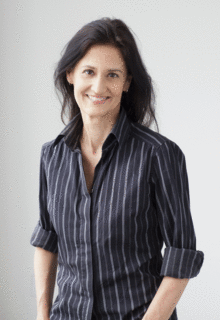 eidi Boghosian is the Executive Director of the National Lawyers Guild, a progressive Bar Association established in 1937. She co-hosts the weekly civil liberties radio program, "Law and Disorder," which airs on Pacifica's WBAI in New York and on over 50 national affiliate stations around the country. She has published numerous articles and reports on policing, protest, and the First Amendment, including The Policing of Political Speech, Applying Restraints to Private Police, and The Assault on Free Speech, Public Assembly, and Dissent. Her book reviews have been published in The Federal Lawyer and the New York Law Journal. She received her JD from Temple Law School where she was editor-in-chief of the Temple Political & Civil Rights Law Review. She also holds an MS from Boston University College of Communication and a BA from Brown University. She is admitted to practice law in Connecticut, New York, the Southern District of New York, and the U.S. Supreme Court.


Berkeley Arts & Letters at the Hillside Club
Tickets: $15 general, $8 students; $20 at the door
Brown Paper Tickets online or 800-838-3006
---