My name is Allison Logan and I am a certified teacher and test administrator for dyslexia.  
What is dyslexia?
Dyslexia is the name for specific learning disabilities in reading.
Dyslexia is often characterized by difficulties with accurate word recognition, decoding and spelling.
Dyslexia may cause problems with reading comprehension and slow down vocabulary growth.
Dyslexia may result in poor reading fluency and reading out loud.
Dyslexia is neurological and often genetic.
Dyslexia is not the result of poor instruction.
With the proper support, almost all people with dyslexia can become good readers and writers.
Classes
Students will receive instruction through MTA (Mulitsensory Teaching Approach) class which is a multisensory reading program. This program is a systematic program designed for reading instruction for dyslexic students.  
What is Multisensory Teaching Approach?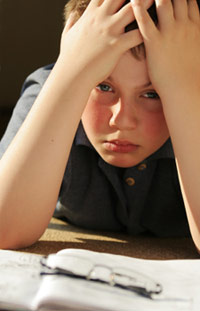 Multisensory Teaching Approach is a program for the remediation of Dyslexia and other reading disabilities. It follows research begun at Texas Scottish Rite Hospital in 1965 by Aylett R. Cox and Dr. Lucius Waites as they developed the Alphabetic Phonics program. This program is an Orton-Gillingham multisensory approach to teaching reading that combines Visual, Auditory and Kinesthetic (or muscle) instruction. Titled Alphabetic Phonics because it is based on the alphabet symbol system, it teaches the science of the written language and addresses reading, handwriting, and spelling. 

Margaret Taylor Smith developed Multisensory Teaching Approach (MTA) in the mid 80's as a refined and more "teacher friendly" curriculum that enhances and further develops Alphabetic Phonics by teaching for mastery.

The research of a four year study (Reynolds, V., Vickery, K., and Cochran, S., Annals of Dyslexia, 1987) showed highly significant gains for all remedial students while students in regular classrooms also showed gains.

The MTA curriculum meets all state requirements as an exemplary choice for the remediation of dyslexia. In fact, the descriptors for remediation were based on this curriculum. 

Recommended Reading
Overcoming Dyslexia by Sally Shaywitz 
Helpful Webpages:
http://www.ncld.org/types-learning-disabilities/dyslexia/what-is-dyslexia
http://www.interdys.org/FAQ.htm
Please feel free to contact me at logana@harmonyisd.net