---
Year 13 week 1 
Introduction to the standard and sort of work expected at Level 3 NZQA Photography.
Each student uses a large piece of paper to mind map possibilities for the co-construction of their visual investigation.
Check computors are working
To blog or slide?
Go on Photoshop 
Go through basics - clean black and white, mid-tones, focus 
Look at Level 2 Portfolios and talk about printing quality
Pick a portfolio that looks closest to the way you work?
What Photographers did the examiners mention?
Week 1: 12 & 13 Photography
study based on Fiona Pardington
Week 3: Fiona Pardington portraits leading into Christine Webster
Week 9: Ansel Adams/Craig Potton


Term 1 Photography Learning
Week 1
Confirm Roll
Compile a camera list
Discuss Cameras
Discuss photography software options and what will work for us as a class
Make a software list of who can get what?
Sort out Photography books
Look at Darkroom, explain lighting
Costumes and props
Photos at home and edit at school
Explain how NCEA Photography works 
Explain assessments
Look up school web page
Look up class web page
Artist 1
Fiona Pardington
Who is she:
Where does she come from:
What does she take photos of:
What is shallow depth of field:
Task 1 In the style of Fiona Pardington's still life museum pieces s that symbolise the Using found items from around the room, construct a series of photographs.
Puffa Fish
Print them out and present them for a group discussion.
Week 2
Set up a small still life (from objects from the class or home) in the style of Fiona Pardington. Set up the still life somewhere it is catching some dramatic light and shadow, photograph them on any of our cameras, load them, edit them basically if needed?
Then we will print a contact sheet using the printing wizard.print them from there. 
Next we will look at taking portraits using dramatic lighting that links to Fiona Pardington from Art History.  Look Painted Portraits by Caravaggio.
How do photographs communicate without using words?  Describe how you read this print?
Mr Lawton by Mr Dempster, 2016
Topic: The camera as a drawing tool
Genre: Portrait
Teaching: Mr Dempster will work with students, in a learning circle, to demonstrate each step.
Support: 1 A3 or A4 visual diary page or digital sheet divided into 12 squares
instruction: use all of the elements, in each row, in the table below to draw a part of the face.
Aim: to implicitly use established artist techniques processes and procedures towards AS 2.2 PHO or 2.3 PHO.
Eye
Nose
Eye brows 
jaw line
chin
ears
lips
mouth
teeth
hair
Friday
All students see if they can get on Google Sites for 
2 and Level 3 GHS Photography classes.
Discuss some camera settings
F/S
Shutter speed
Discuss foreground, middle and background
Make a written/sketched plan to take a photograph
Take photographs based on the plan
Share copies of course with students 
Students make a copy
Share back to Mr Dempster
Introduction to Depth of Field, F stop, Foreground, middle 
and background.
Monday
Revision of Depth of field etc.
Make a new slide or page that describes DOF, F/S, F-M-B.
Take some photos that investigate depth-of-field.  Choose 
one example that shows in a visually interesting way F-M-B.
Complete portrait using multiple parts of the face.
Look at the face from different depths of field.
Show class what Hapara evidence looks like.
Look at Andy Warhol's portrait of Marilyn Munroe
Shoot a well-lit image of a friend or selfie to make your own Warhol 'Marilyn'.
Week 4
Complete burning in and dodging for Fiona Pardington study.
Print Fiona Pardington studies.
Take photographs based on the following NZQA established Photography models
1. What is the large ring on the lens
Zoom ring
2. What is the ring on the end of the lens?
Focus ring
3. What is the de-detachable glass plane on the end of the camera?
Filters 
4. What does the M
 on the lens mean
Manual focus 
5. What did the Tv on the selection dial mean?
Shutter speed
Controls how fast the shutter opens and closes
6. What happens if the shutter is at 1/4?
Slow
7. What does the + and - line on the display control?
Light and exposure
- = under exposure, too dark
+ = over exposure, too light
0 = just right
8. What does Av mean? 
Aperture
Compensate light
Focal range 
Foreground
Middle
Background
9. What does the M on the dial control?
Manual
Shutter speed and Aperture
Artist model: David Hockney 
Technique: Multiple prints of same face
Genre: Portrait
Looking at the same scene multiple times.
Multiple views of 1 portrait in the style of David Hockney
Friday workbook check:
Foreground print
Foreground, middle and background print
Part of the face print
Andy Warhol Print
David Hockney Print
Portraits: Fiona Pardington and Roberta Thornley 
Technique: 
dramatic Light 
Genre: Portrait
Week 5
1. Complete and present David Hockney prints.
Fiona Pardington - photographer
Level 2 
Use Pardington's use of dramatic lighting to complete a portrait.
Week 6
Option 2018
1) Students complete artist studies thus far
Last lesson was a Study from Tuen Hocks 
 Portrait based on Hannah Hocks, 
Max Earnst, 
Herbert Bayer
Jerry Uelsmann
2) Mr Dempster will discuss montage photography
Week 7
Revision from last week, look at Mr Dempster's exemplar he did for homework
Consider how you could make a study using an image of yourself or a friend and various elements from around our school?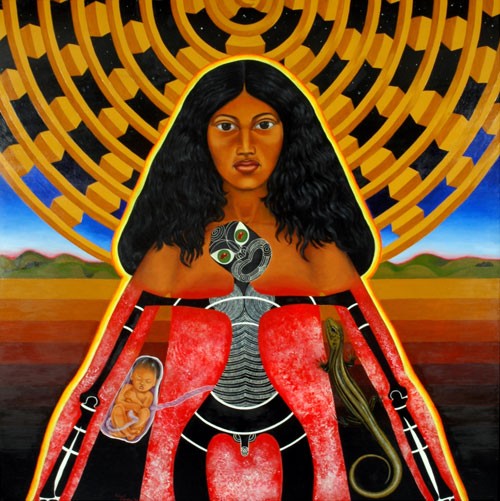 Artist: Robin Kahukiwa
Technique: Portrait with famous artwork 
Themes
Open up your slide
Look up assessment schedules for 2.2 PHO and 3.2 PHO
Look up explanatory notes
make a new slide titled 'Themes'
Make a bubble at the top of the page
Brain Storm themes
Photographers
Brian Storm
David Hockney - Mulitple photos of the same thing
Robin Morrison - 
Robyn Kahukiwa - Portrait with Pyramid composition 
Andy Warhol - Pop Art portrait
Fiona Pardington - Dramatic lighting
Craig Potton - Sublime Landscape 
Alexander Rodchenko - Angles
Bill Armstrong - Blur 
Imogen Cunningham - Dramatically lit portraits
Examples of themes
Flight - Plane, People in the air, Superman, Paper Planes, Air Balloons
Bullets, Birds, Wonder Woman, Drone Photography, Horse in flight over jump - pegasus
Artistic Portraits - Choose a painting to turn into a photo 
Telling a Story - A Crumbling House, a Change of Emotion, 
Natural Light/Soft/Detail
Nature
Emotions
Shadows
Elements
Light 
Documenting Experimentation 
Showing an emotion, or telling a story using Lego
Dark
Compositional Framing 
Link Photographers to themes
Write down potential ideas
Choose one to make a bubble chart 
Write down possible links in new bubbles
Write down different aspects to do with the words
Look at prompts on the wall
Technique: Background dribbling in turquoise in photoshop and image sampling.
Additional 1: Bird head study
Additional 2: Standing figure study
Additional 3: Combine 1 & 2 on BH background
Genre: Mythical
Artist: Robin Morrison
Technique: texture  
Week 7
Year 13 students and any Year 12 students that want to?  Look through the large folder with NZQA photographer models, discuss and record which photographers you can investigate to help your photography.
Level 2 Students start completing the task sheets for 2.2 Pho
Hannah Hock Montage
Look at Hannah Hock photographic collages
Identify the subject matter
Choose 1 thing you could base a Hannah Hock collage on?
Your Pets and you
Your Horses
Your family
Max Ernst, the author of a collage graphic novel, 
Une Semaine de Bonté
(1934), once said: "Collage is the noble conquest of the irrational, the coupling of two realities, irreconcilable in appearance, upon a plane which apparently does not suit them."
Artist: Claudia Pond Eley
Week 9
Look at and discuss NZQA exemplars for 2.2 and 3.2 PHO.
Go through a check list of all that needs to be completed for assessment.
Students complete work for assessment.
Setting (making) up a light box for photography for fun Friday
Take multiple photos to construct a montage of a hand controlling a puppet with strings from the giant hand to the arms, head and legs of the puppet.
Assessment week
Look at artist models for multiple face parts photographic assemblage as a class, 
to make a composite portrait based on artist models.
 Technique
 Artist
 media
 Details from the left side of face
 Details from the right side of face
 colour saturation
 Andy Warhol
 Adjust colour saturation
 left eye
 
 adjust light and darkness to create stronger contrast
Marti Friedlander
 Image adjust
 Mouth
 
 Adjust threshold
Tuen Hocks
 Use threshold adjustment
 nose
 
 De-saturate colours
 Roberta
Thornley


 Use colour adjustment
chin and neck


 Smudge surface
 Di French
 
 ear
 
 Scale
 Surrealist
Rene Magritte


Hats


 
Freda Khalo
 
 Eyebrows
 
 
 Magaritte Dawson
 
 Cheeks
 
 
 Vermeer 
 
 Hair