September 13, 2018
Your child brought home a new blue t-shirt with the slogan, "United as one, learning together," on the front of it.
All students and staff members should plan to wear these new blue t-shirts on Friday, September 14, 2018 as we are planning  to have  an all school picture taken of students and staff.
The all-school photograph is scheduled to occur at 10 a.m. in the back of the school. I realize that afternoon 4K children will not be in session at this time. For this reason, I invite parents and families of afternoon 4K children to briefly come to Kennedy at 9:45 a.m. so that they can also be included in this photo, while you accompany them.
We LOVE our volunteers!  Let us know what events you can help Kennedy with!  
Fill out this form and return it to the school office!  

I would like you to consider joining this fun and entertaining singing group at Kennedy. The choir includes all fourth and fifth grade students with a love of singing and performing. No auditions necessary.

The "G" Group is designed to provide a vocal/choral experience with more challenging music, solo opportunities, dancing opportunities and most importantly a worthwhile community service.
Once a month we have popcorn, and bags are available for purchase for 25 cents per bag.  Students order their bags with their teacher first thing that Friday morning.  Each month, the money raised is given to a classroom grade or divided between Art/Music/PE/Library, to use as they wish for their classrooms.   Our 1st Popcorn Friday is next Friday, September 21st!
We will be looking for volunteers to help pop and deliver popcorn.   Watch for an email to sign up!
Mark your calendars!
Sept. 21    Oct. 19    Nov. 16    Dec. 14    Jan. 18

    
Feb. 15    March 22    April 26

    May 17
Beginning next week, 5K - 5th grade will have the opportunity to walk or run during their lunchtime recess.  
We need parents to help supervise students and tally laps.  Watch for an email looking for volunteers to help out!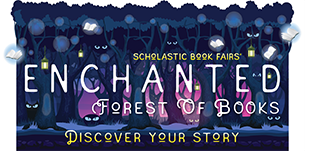 Come to the Enchanted Forest Fall Book Fair being held at Kennedy on October 1st - 4th. 
Volunteers needed to help with fair set up on Sept 28, take down on Oct. 5th as well as cashiering during lunch & after school during the fair! The fair will be held at school in the Flex Space (next to the library). Shopping the fair during lunch is open only to those students who have parent permission and a form of payment for fair items.
More information soon!!  
Support the KES book fair!
Cub 
Scout
 Pack 3840 will be having their Fall Recruitment at the Rose Harms Legion Post (1540 13th Ave) in Grafton on Wednesday, September 26th at 630PM.  If you have questions or are unable to attend, please contact Brad Diamond at 
braddiamond@mindspring.com
 or 262-506-4232.
Girl Scout Registration Night: Thursday, September 20th from 6:00pm-7:30pm in the lower level of the Grafton Public Library 

Stop by to learn more about Girl Scouts and register for the 2018-19 year. Contact Tracey Jäger with any questions at tjagernc@wi.rr.com
Does your child need to take a medication at school, have access to his/her inhaler, or need an Epi Pen for an emergency?  

Please drop off your child's medication along with the signed forms below to the school office as soon as possible!  This is the best way for us to help keep your child safe while they are at school.   
Please note: We need yours and your child's physician's signature on these forms.
This is very important for keeping your child safe while they are at school.
All forms can be found HERE under "Health" for Allergy, Asthma, Seizures & Medication (prescription and over the counter).
Is your child a 4K or 5K student?  Is your child new to the Grafton School District?  If so, we need your child's immunization records!  Please drop them off in the office as soon as possible.  Thank you.
If you can not visit your health care provider, you can call them and have them fax the records directly to us, at 262-376-5660.