November 30, 2017
As we partner with you to keep our students and faculty healthy, please follow these recommendations if your child is sick:  
CLICK HERE
for more information.
There is still time to sign up for Grafton Ski/Snowboard Club.  
The deadline is Friday, December 8th.
Kennedy FSO Fundrasier: Foodie Flights and Fab Flights!
Foodie Flights cost $20 (Kennedy families save $5 over the normal price) and Fab Flights cost $30. HALF of the cost of the Flights go to Kennedy FSO!
Two ways to order:
PAPER ORDER FORM: https://goo.gl/uWZ1Ha  (Return paper order forms to the office with checks payable to Kennedy FSO.)
All orders are due by 

Monday, December 11

.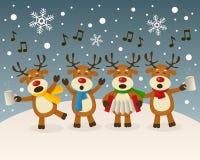 Kennedy Winter Concert on Thursday, December 21st at 1:15 in the GHS Auditorium.  
The Winter Concert includes all grades except 4K.
Raising money for Kennedy Elementary has never been easier --- buy a gift card, and a portion of each card purchased goes directly back to Kennedy FSO for use around our school and for our children.  Orders will be placed monthly for physical gift cards, however, all payments will be made online thru Scrip.
Mark your calendars for order deadlines.
Dec. 17, Jan. 21, Feb. 18, March 18, April 15, & May 13 
Refer to the flyers below to learn more about PrestoPay, and how to set up a ShopwithScrip account. If you have any questions or concerns about Scrip, please contact Pam Wiziarde (wiziarde@sbcglobal.net), the Scrip coordinator for KES. Go to www.shopwithscrip.com and use the enrollment code: DA9CFBE437285 to sign up now!
Family User Guide
Getting Started
PrestoPay
December 15 - Popcorn Friday & Spirit Day
December 18 - FSO meeting 6:30 pm at KES Library
December 21 - Kennedy Winter Concert at the GHS Auditorium at 1:15 pm
December 25 - NO SCHOOL - WINTER BREAK
January 2 - Back to School
January 15 - FSO meeting 6:30 pm at KES Library