May 17, 2018
When:
Monday, May 21, at 6:30 pm race start 
Where: Grafton High School Track 
Cost: Early online registration: 
$12: Adults over 18 (includes 1 color packet) / $8: Students (includes 1 color packet) / 3 & Under: FREE 
Race-day registration: $15: Adults over 18 / $10: Students 
Students Packet Pick Up:  Friday, May 18 at PWSB - 2080 Washington St., Grafton from 1:00 - 5:30 pm
    

OR Race day: 5:15 - 6:15 pm at GHS track 
Popcorn Friday is tomorrow, Friday May 18.  
Bring your quarters for the last popcorn sale of the school year!
Wear your blue Kennedy spirit shirts!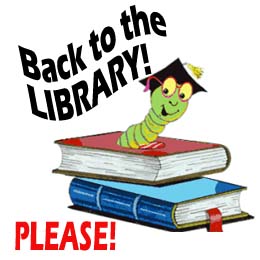 Please return all checked out library books to the Kennedy Library as soon as possible!
Thank you.
       8:30am-10:00am Awards Ceremony For 5th Graders + Award Recipients
        10:00am-11:15am Classroom Activities
        11:15am-12:30pm School Picnic With Families
        12:30pm-1:00pm Clean up + Classroom Activities
        

1:00pm-3:00pm

 Fun Day Rotations 
 (weather permitting)
We need up to 3 parent volunteers per classroom/teacher to stay with and support the teacher by helping to guide kids through field day activities and to keep them on task.
1) Click this link to see our SignUp on SignUp.com: 

http://signup.com/go/LVCMGgj


2) Review the options listed and choose the spot(s) you like.
3) Sign up! It's Easy - you will NOT need to register an account or keep a password on SignUp.com.
Note: SignUp.com does not share your email address with anyone. If you prefer not to use your email address, please contact me and I can sign you up manually.
Due to the on-going construction projects at Kennedy, the building will be closed Friday, June 1st - Friday, August 24th. During some of this time the Kennedy Staff will be working remotely at John Long Middle School. Please see below for the summer office schedule and building location information. 
May 29th - June 1st
Monday-Friday
7:00 a.m.-3:30 p.m.
at Kennedy Elementary School

June 4th-June 18th

July 30th - August 9th

August 13th-August 24th
Mondays-Thursdays
Closed Fridays until August 17th
7:00 a.m.-3:30 p.m.
at John Long Middle School


August 27th-August 31st
Monday-Friday
7:00 a.m.-3:30 p.m.
at Kennedy Elementary School
While our school and district will have modified hours of business and availability over the summer months, we strive to be highly accessible and helpful to our families and the community. Please contact us if you need anything or if you have any questions and we will help you as soon as possible. 
Please call or email to confirm that assistance will be available to serve you
.
Please pick up any unused medication(s) that your child has in the school office by the last day of school:  May 25, 2018. The school cannot store medication in the office over the summer.  For the safety of all our students, parents *must* pick up all medications.  Medications may not be sent home with students.
Thank you for your cooperation in maintaining a safe environment for our students. If you have any questions or concerns, please contact the district nurse or the school office.
4th grade students have the opportunity this spring to try the instruments of the band and sign up to begin band in the fall.
Students will try the instruments in their music class and bring home information about signing up for band (information is also linked here).  Once families are ready to sign up, all they need to do is visit this link.
Please contact Mr. Brett Dimmer, JLMS Band Director, for more information.  Thanks!
Throughout the year, we have borrowed clothes to students who have fallen in the mud, spilled milk on themselves, or had a bathroom accident.  If you have any of Kennedy's clothes, please wash and return all borrowed clothes by the end of the year.  We need to be able to reuse when others need to borrow the clothes.  Thank you.
Before the end of the school year, please look through the Lost & Found near the Kennedy Office.  
Anything left after May 25th will be donated.
May 18 - Popcorn Friday & Spirit Wear
May 21 - Color Blast at Grafton High School Track
May 25 - Last Day of School (full day)
        8:30am-10:00am Awards Ceremony For 5th Graders + Award Recipients
        10:00am-11:15am Classroom Activities
        11:15am-12:30pm School Picnic With Families
        12:30pm-1:00pm Clean up + Classroom Activities
        1:00pm-3:00pm
Fun Day Rotations