December 21, 2017
Winter Break is December 23 - January 1.  
We do have school tomorrow, Friday, December 22nd!

Enjoy your break and happy holidays!
See you on Tuesday, January 2nd!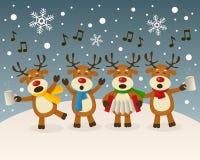 Kennedy Winter Concert on Thursday, December 21st at 1:15 in the GHS Auditorium.  
The Winter Concert includes all grades except 4K. 
Please note: due to construction and limited parking, 
families are not permitted to park at the GES or GHS parking lots
. Families who attend the concert must park in a remote parking lot.



Kindness is Cool!  Kindness Week at Kennedy is January 29 - February 2, 2018

This year one lucky student will create the design of this year's T-Shirt.  Use this link for template, and work hard over the break to design a really cool, kind shirt.  Deadline is Thursday, January 4th.  
We have been very busy in the library.  The launch of our new Makerspace has been a popular choice for students after read aloud/lesson and book check out.  In November, we made monsters out of Legos, K'Nex, toothpicks, and Play-Doh for K-2 and out of materials from out Makerspace shelf for 3-5. In December, we have been working on coding, an all-school Lego Holiday scene, silencing a bell, and building trees out of popsicle sticks, binder clips, and clothespins.  Thank you again to the parents who have supplied us with materials, we really appreciate it! If you have an extra hour of volunteer time in your week to give to the library, we could always use your help.  Email Mrs. Rau to set up a time lrau@grafton.k12.wi.us
Keep reading and helping your students find books that interest them, Happy Holidays!