December 14, 2017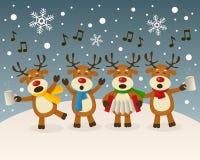 Kennedy Winter Concert on Thursday, December 21st at 1:15 in the GHS Auditorium.  
The Winter Concert includes all grades except 4K. 
Please note: due to construction and limited parking, 
families are not permitted to park at the GES or GHS parking lots
. Families who attend the concert must park in a remote parking lot.
Holiday Scrip Gift certificates available for teachers and staff members! By sending your student's teacher a Scrip gift certificate, they can choose where to spend their holiday money this year -- Plus because it is through the Scrip program, Kennedy gets a portion of each gift card as well. Please go to Easy Fundraising for Every Organization | Scrip Gift Card Fundraising for more information on how Scrip works and how our school benefits. All order forms and payments are due by 

Friday December 15th

. Contact Pam Wiziarde (Wiziarde@sbcglobal.net) for more information.
Happy Holidays!
Friday, December 15

Bring in your quarters for a yummy bag of popcorn and wear your favorite Kennedy spirit wear gear! Once a month we have popcorn, and bags are available for purchase for 25 cents per bag.  Students order their bags with their teacher first thing that Friday morning.  Each month, the money raised is given to a classroom grade, or divided between Art/Music/PE/Library, to use as they wish for their classrooms. 
Mark your calendars!
    December 15   
January    19    
February 23    March 16    April 20    May 18
The weather is getting colder, and students are getting cold when they are at recess.  For your child's health and safety, please help him/her dress appropriately for winter weather conditions. Coats are required until the outdoor temperature reaches 60 degrees.
  Boots, hats/hoods, gloves, and snowpants (K-2) are required to play during the winter months whenever snow is visible on the ground.  3rd-5th graders do not need to wear snowpants, but are required to wear boots or they will have a blacktop only recess.  During the lunch recess period, students are playing outside for up to 30 minutes, therefore it is very important for them to dress warmly.
The Kennedy office only has a few items to borrow to kids who leave their winter wear at home.  If you have extra boots or small snowpants at home that your children have outgrown, consider donating them to our office.
As we partner with you to keep our students and faculty healthy, please follow these recommendations if your child is sick:  
CLICK HERE
for more information. INFLUENZA INFORMATION
December 15 - Popcorn Friday & Spirit Day
December 18 - FSO meeting 6:30 pm at KES Library
December 21 - Kennedy Winter Concert at the GHS Auditorium at 1:15 pm
December 25 - NO SCHOOL - WINTER BREAK
January 2 - Back to School
January 15 - FSO meeting 6:30 pm at KES Library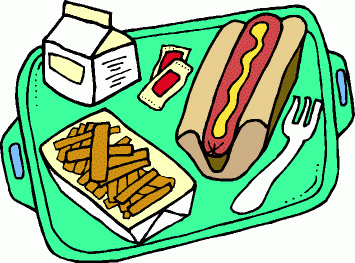 Lunch menu here: LUNCH MENU
The Grafton Nutrition Services Department has 

part-time cashier/server and substitute 

positions available.  Please click here for more information.  This is a great way to earn some extra money while providing a much needed service to our Grafton students!