August 23, 2017
Come to school and join us for our Sneak Peek Event at Kennedy Elementary School! This will be our third annual Sneak Peek event and we want you to come by to visit us before the start of the school year! Parents and students should come to KES during this time to drop off school supplies, meet teachers, ask questions and get information about our school, and get to know other staff members and families. Our classrooms will be a work in progress as we prepare for the start of the school year, but we are looking forward to meeting with you and connecting with you at this event.
Every month, our principal, Dr. Craig Gunderson, writes a letter informing our families about upcoming events, new staff members, and general important information. 
We need your child's immunization records, and we strongly suggest by the first day of school on August 28th.  
We need all records for 4K and 5K students, along with all new students to the Grafton School District.
If you can not visit your health care provider, you can call them and have them fax the records directly to us, at 262-376-5660.
Does your child need to take a medication at school, have access to his/her inhaler, or need an Epi Pen for an emergency?  

 Please drop off your child's medication along with the signed forms below to the school office this week, and no later than the first day of school on August 28th.  Please note: We need yours and your child's physician's signature on these forms.
This is very important for keeping your child safe while they are at school.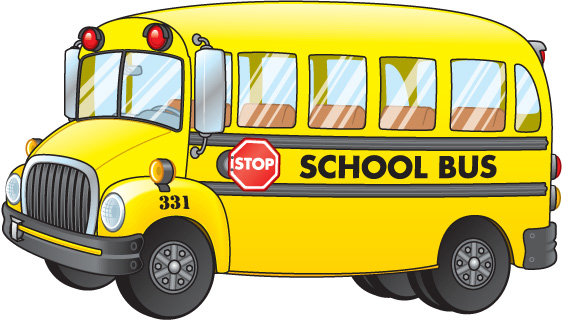 IMPORTANT:  PLEASE CHECK YOUR CHILD'S BUS ROUTES (IN SKYWARD) AND VERIFY PICKUP & DROP-OFF ADDRESSES PRIOR TO THE FIRST DAY OF SCHOOL.  IF ANY INFORMATION IS INCORRECT, PLEASE CONTACT THE SCHOOL OFFICE A.S.A.P. TO BE SURE YOUR CHILD WILL BE HEADED IN THE CORRECT DIRECTION ON AUGUST 28th!!  Call 262-376-5655 for Stacy Fischer.
IF YOU DO NOT PLAN on having your child ride the bus this year and have alternate transportation plans, please send an email to Riteway telling them you will not use the bus this year. Include your child's name, school and grade in the email. This helps improve their route plans and makes route timing better for all children at Grafton Schools.
Take our Kennedy's Got Talent survey!
The Kennedy Family School Organization's philosophy is "many hands make light work." 
We would like to learn if you have talents that could help Kennedy in small, or large, if you wish, ways throughout this school year.
If you complete the survey, you will be entered in a drawing to win Milwaukee Film Festival Rated "K" for Kids movie passes! Two families will win up to 4 passes each!
The survey will be open until 

Friday, September 15

!
August 23 - Sneak Peek Family Event 4:00-6:00 pm
August 28 - 1st Day of School (5K - 5th Grade)
    4K Visitation Day on Aug. 28th & 29th (45 min appointment)

August 30 - 1st Day of School 4K
September 4 - NO SCHOOL - Labor Day
September 15 - Kennedy's Got Talent Survey Due!
September 22 - Picture Retake Day
September 28 - Back to School Picnic 5:00-7:00 pm
September 29 - NO SCHOOL
October 10-12  -  Conferences
Please explore our interactive menu here: 
http://grafton.nutrislice.com/
When entering the site, select the school and month.  Printable menus are available, as well as a sidebar menu with drop down lists or links to more information, such as online payments and a menu phone app.  In addition, you can view nutritional information and photos as you hover over a menu item.  This is a work in progress, and more information will be coming soon, including carb counts and allergen information.