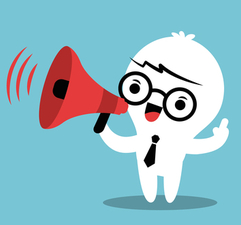 January 10th
Parents please remember to sign up for volunteering at the meet on February 2nd.  We need volunteers and judges.  If you're interested in judging, please contact Mr. Anderson for details.  
We also have a change in our tournament schedule.  Our March 2nd meet changed to a March 10th meet.  See the Schedule tab for details.
December 1st
There will be a student meeting.  Plan on attending before or after school.  The before school meeting is from 7:00 to 7:15.  The after-school meeting is from 2:45 until 3:00.  See you there!
Parents we need you to join our Forensics Remind.  It is really easy all you have to do is text @9f66ge to 81010.  This will enter you into our Remind system.  What this allows us to do is to send messages easily to you during meets.  We can send pictures and messages to keep you updated during meets.  This really helps for when to be at JLMS to pick up your child after meets.  Please sign up for this as soon as possible.  A copy of the instructions will also be on the "Useful Links" tab.