Walsh Middle School
2017-2018
WELCOME BACK!
April is "JAM"
National Jazz Appreciation Month
All members of the Walsh Wildcat Jazz Band should visit the Jazz Band page
 ... located in the left Navigation column.

+++++++++++++++++++++++++++++++++++++++++
The Annual Walsh Winter Concert
Thursday, January 18th, @ 7:00 PM
Walsh Auditorium
This performance is open to the public!!...Parents, Guardians, Relatives, ALL are invited!!
featuring ... the Walsh 6th, 7th, 8th Concert Bands
& The Walsh Wildcat Jazz Band
Students should arrive by 6:30 to warm-up...
Students should wear "concert dress"
Concert Dress- Black on bottom & White on top...NO JEANS & NO FLIP FLOPS!
Attendance is mandatory
+++++++++++++++++++++++++++++++++++++++++
Important to remember ...

Students are expected to practice a minimum of 5-10 min./day!
In order to receive credit for class, students are expected to come to class prepared.
This means instrument (in working order) and music.
~~~~~~~~~~~~~~~~~~~~~~~~~~~~~~~~~~~~~~~~~~~~~

Good to Know ...
Staying after school to practice for 10-15 min. earns extra points towards your grade !!
~~~~~~~~~~~~~~~~~~~~~~~~~~~~~~~~~~~~~~~~~~~~~~~~~~

~~~~~~~~~~~~~~~~~~~~~~~~~~~~~~~~~~~~~~~~~~~~~~
The following is a copy of the 2016-17 Walsh Band contract...

 2017-2018 Walsh Middle School Band Program  
Mr. John Dassoni, Director
CLASSROOM RULES
Students must report to class ON TIME with all necessary materials.  Daily materials include instrument and folder. 
Students must sit in assigned section with instrument and music.  There is positively NO GUM CHEWING. 
Students will demonstrate Walsh Middle School Core Values.
INSTRUMENTS
All instruments must be in working order at the start of every rehearsal.  This includes having at replacement reeds, extra set of strings, and having valves and slides oiled before class.  Students must label their instrument case and folder with their name and homeroom.  Drummers should label their drum and sticks. Instruments should be placed in the band closet before homeroom, and can be picked up after school.
PRACTICE
All instrumental students are required to practice and can improve their grade by doing so!
5-10 minutes per day is strongly suggested.
Students are expected to practice over the weekends and vacations
Private lessons outside of school are strongly suggested for all!
Students who do take private lessons will receive extra credit towards their grade.
(No one is penalized for not taking private lessons.)
GRADING
In addition to the required practicing students must do the following to receive an "A" grade:
Attend both evening concerts: Jan. 18, 2018  & May 31, 2018

Come to every rehearsal with a working instrument and folder.       
Pass various playing and written quizzes throughout the year.

Take instrument home to practice or practice after school in the band room.
CONCERT DRESS
Concert dress is defined as black on the bottom and white on top
No jeans, shorts, cutoffs, t-shirts, flip flops…
Dress with Walsh Pride!
JAZZ BAND
Jazz Band is an after school club that is open to grades 6-8 students and meets on Tuesdays from 2:30-3:45.
There are no auditions! All are welcome!
Participants earn extra credit toward their band grade.
JUNIOR EASTERN DISTRICT
Junior Eastern District auditions are open to all 7th and 8th grade students.  They are held in late January each year.  Students must prepare scales and an assigned solo.  Private lessons outside of school are usually necessary.  See Mr. Dassoni to sign up.
CONTACT INFO
If you have any questions or concerns about band feel free to contact me at: jdassoni@framingham.k12.ma.us
I have read the above information.
_________________________________________________
Student Name (print)
_________________________________________________
Parent/Guardian signature
************************************************************
Congratulations! to the 2015-2016 winners
of the
Walsh Band Award for Outstanding Musician
Bradley Bogovich - trombone
Andrew Helwig - alto saxophone/trumpet
*************************************************************
Heads up !!
Deadline for MMEA Jr. District sign ups is December 2nd, 2016
The auditions will take place January 28th 2017
Framingham's time is 1:30 PM @ Needham High School
The Concert will take place March 3rd & 4th at Lincoln-Sudbury Regional HS
See Mr. Dassoni for questions and info ...
Congratulations!
 Nicholas Heineman - clarinet
was selected to perform in
The MMEA Eastern Jr. District Festival
Congrats Nick ... Well Done!
****
*****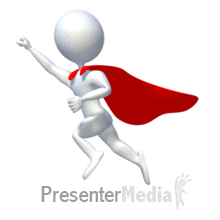 Thanks and 

Website Creation 

Credit to:

Bradley Bogovich 
& 

Thomas Casale

2015-2016