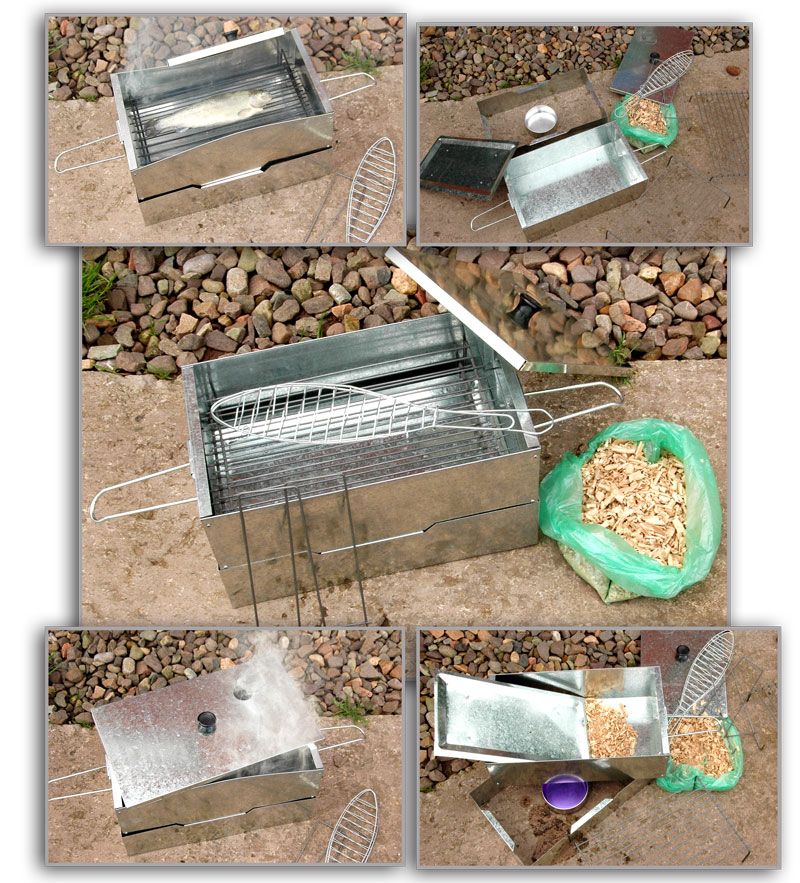 With this great little smoker you can get the full advantage of catching fish and enjoy cooking and smoking them on the beach or riverbank
The smoker has 2 cooking trays to allow two layers of food to be smoked at the same time and comes complete with fish holder for holding single fish and Packs away neatly inside its own stand, for convenient storage.
Perfect for the delicious Hot Smoking of fish, thin meats, poultry, cheese and vegetables etc, cooks & smokes in one process, so smoked fish is ready in as little as 15 minutes. . Perfect for camping. Will take 4 or 5 small Trout, or 2 large fish, headed & tailed.
Complete with; stand, fuel pan , Fish holder, lid with adjustable smoke vent, drip tray and 2 grills
Fully galvanized steel construction 230mm x 410mm x 220mm (150mm packed for storage)