There are three instructors teaching Codesmyths.  They each come from very different backgrounds which makes for a very creative collaboration for developing the course.  The instructors are:  Roland Wilhelm, Erica Bertucci and Ande Tagliamonte.  In addition to the instructors, Mitch Craib is our greatly appreciated class videographer. 
Ande Tagliamonte
: The newest addition to our team, Ande, joins us as a new Art/STEaM teacher at our school.  She brings with her many creative ideas to combine art and technology, along with the drive to be a lifelong learner.  Ande loves Vermont, especially the vast landscapes and the many opportunities to enjoy the outdoors.
Erica Bertucci
— Teaches Tech Education (K-8), Codesmyths, and is the coordinator and instructor for the St. Albans Rosi
e's Girls chapter ("a summer day camp that helps girls develop and strengthen their capacities and confidence while exposing them to a range of educational and career opportunities they may have never considered" — see
rosiesgirls.org
) and the UVM Engineering Day event (see
www.cems.uvm.edu/eweek
).

Roland Wilhelm
— Manages the VCAT database which tracks student assessment scores, teaches Codesmyths, and provides small group and one-on-one tutoring.  He came to teaching recently, and did engineering in his previous life.  His personal teaching interests include learning how to learn, neuroscience, math, and of course programming.
Mitch Craib
— Is the school's Wellness Coordinator and provides the videography support to Codesmyths as well as to the school in general.  Mitch has a background teaching wellness, exercise science and sport nutrition to college students.  His other experiences involved installation of solar hot water heaters and working in organic gardens.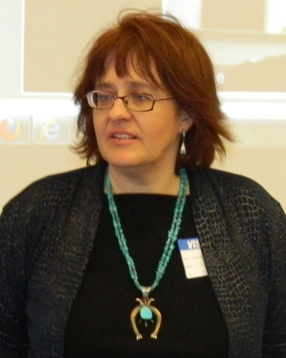 Lucie deLaBruere
— Is a technology integrationist and consultant.  She is working to create an iTunes U course of our first Codesmyths class
.