BACKGROUND INFO
Our explorer is Ferdinand Magellan.
He was born in Sabrosa Portugal.
He was born in 1480 and he died in 1521.
His parents died when he was ten years old.
His parents died while sailing in the ocean.
When he was twelve years old he was chosen to be the queen's messenger. The reason he traveled was because he was inspired by Christopher Columbus. His first time sailing the sea was in 1505 when he was 25.  His parents loved sailing just like Ferdinand.  But sailing ended their life in 1490 in a storm which gave the boa grave damage and caused them to topple over into the sea and then they died because they drowned.

THE FIRST EXPEDITION
His parents died in 1490.  At sea it was hard to eat food because the food would spoil very fast.  If they didn't have vitamin C in their body they would get a horrible disease called scurvy. At first their gums turned black and started to bleed.  The sailors couldn't even eat because their gums hurt so badly.  Soon their teeth would fall out.  The food that they ate were fruits and vegetables. The ships were called: Santiago,  San Antonio, Conception, Trinidad, and Victoria. The routes that the sailors took was called "passage to the east".  They started their second journey on November 1, 1520.  They had to be really careful while sailing the sea because of the heavy waves.  Out of 250 people 18 survived the long journey.
  Before going on the expedition he did not have a wife.  He was all alone ever since his parents died.
This is a Picture of Ferdinand Magellan.
  This is the house that Ferdinand Magellan grew up in.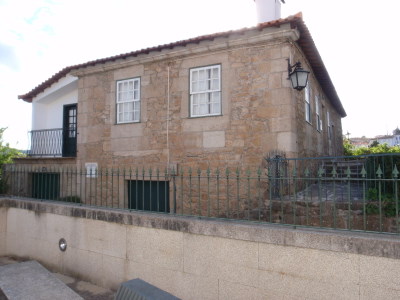 The map of Portugal
This is the boat that Ferdinand Magellan sailed on.
References:
http://library.thinkquest.org/J002678F/magellan.htm
http://library.thinkquest.org/4034/magellan2.html
http://www.studyworld.com/ferdinand_magellan.html
(This link doesn't work)