Welcome to Kindergarten 2019-2020!
If you scroll all the way to the bottom of this page, you will find "Subpages: attached memos/fliers".  
Click there to find additional important information!
Some helpful information to begin the school year!
1.  Send in a healthy SAFE snack (even on the 1st day) for your child to eat in school--see list attached below.  Also, please place your child's snack in a separate location from their lunch and be sure to tell them where it is!  Thanks!
2.  Send in a water bottle if you choose, or your child may use the water fountain outside of our classroom.
3.  Students will eat lunch in the lunchroom each day-please send a lunch each day with your child's name on it, unless receiving hot lunch. We will show your child how to get their hot lunch and/or milk.
4.  Label EVERYTHING your child brings or wears to school (backpack, clothing, shoes, art shirt, etc).  
(School supplies, however, DO NOT need to be labelled)
5.  Students will have a rest time each day after lunch-please send in a beach towel/small blanket.  One small stuffed item is also allowed. They will be kept at school and sent home on Fridays for washing.
6.  School supplies may be dropped off at orientation, on the night of the picnic, or on the first day of school.
7.  The first day of school is August 19th, and it is a late start/full day of school-9:30-3:20.
8.  Your child will bring home a communication folder each night.  Please check its contents nightly and return it the next day.  Thank you!
9.  Dress your child for the weather, but in layers.  It can be chilly in the rooms and hot outside when they go out for recess.
10.  Students will go to Gym class on the first day of school, and every day!  Please make sure that they have gym shoes and a pair of socks here at school if they do not wear them to school.
11.  Please send extra clothes to school (labelled)
 to keep in your child's cubby, in case of any accidents or spills.
Below are a few inspirational quotes....
They provide a "snapshot" to my philosophy of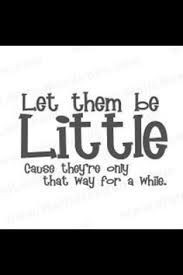 A goal for this year is for the three of us...
parent, student, and teacher to work together for a bright and successful year!  It is a year of many changes, learning experiences, and joys of learning. I look forward to working with you and your child to help them grow academically, socially, and emotionally.
My name is Ellen Mazzola and I will be your child's Kindergarten teacher! 
This is my 21st year of teaching-20th year at Emmons!
I have taught Fifth grade, First grade, and Kindergarten.
Below is my educational training:
Bachelor's Degree in Elementary Education
 North Park University, Chicago, IL. 
*Hold Middle School Endorsements for 
Language Arts and Social Studies.
Graduate level courses in Reading and RTI/Differentiation
Master's Degree in Reading  
Concordia University, Chicago, IL. 
State Certified Reading Specialist and Literacy Coach.  
My favorite memory as a young girl was visiting and helping in my mother's preschool classroom!  
Teaching is, and always has been, my greatest desire. 
Favorite Color: Purple
Favorite Food/Drink:  Pasta/Coca Cola
Favorite Animal:  Dog/Horse
Favorite hobby:  Spending time with my daughters
I was born and raised in Chicago, IL and moved to this area 18 years ago!  I lived in Round Lake, IL, for 15 years, but recently moved to Spring Grove, IL!  
I am married to my wonderful husband, Mark, who spends his days operating our family businesses. 
We own and operate Bella's Bouncies. We have four locations:
 Indoor/Outdoor party rental division (Fox Lake) 
Bella's Bouncies Indoors in Lake Villa
Bella's Bouncies Skate on Grand in Fox Lake
Bella's Bouncies Jump Center in Volo 
We have two daughters:  
Isabella is in eighth grade and Daniella is in sixth grade!  They keep us VERY busy with sports and dance classes, but when I am not carpooling them around, we enjoy family time, skating, hiking, swimming, ATVing, visiting with family and friends, and traveling.  
We have two dogs....Levi and Daisy!  They are the cutest little...well....not so little...things!  
P.S.   They are Giant Rottweilers!!!
Email:  emazzola@emmons33.org
Phone:  847-395-1105 Ext. 239
Note in your child's daily folder
I check email multiple times a day and in the evening from home.  So, this is probably the best way to reach me.  
In case of an emergency or something that needs to be communicated that is time sensitive, please contact the school office directly!
Weekly Specials/Happenings:
Mondays:  Gym, Music, Play Based Learning
Tuesdays:  Gym, Technology
Wednesdays:  Gym and Library 
Thursdays: Gym and Art
Fridays:  Gym, Music, Play Based Learning
______________________________________________________
Don't forget to check out the Raider Times each week available on the Emmons' Homepage.