Journal édité par la section primaire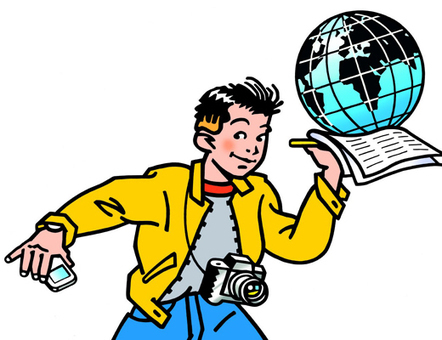 BIV-News ("before News") est un groupe de travail d'élèves de P5 chargés
de la rédaction du
journal scolaire
de l'Ecole européenne Bruxelles IV 
dans le cadre des Heures européennes. 
Chaque membre du comité s'est inscrit 
sur base volontaire
. 
Le Comité de Rédaction est chargé de rédiger un numéro 
pendant une période de cours d'Heures européennes.
B4-News ("before News") is a working group of P5 pupils who are in charge
 of writing the European School Brussels IV's newsletter 
during the European Hours lessons.
Each member of the group signs up on a voluntary basis.
Our young journalists are in charge of writing one edition of the newsletter 
during one period of European Hours.
Composition du comité de Rédaction pour 2015-2016: 
The group consists of a mix of pupils from different sections, for 2015-2016:
4 Fr - 2 En - 2 It - 2 Ne - 2 De