---
Jay Atwood
Jay is the High School Educational Technology Coordinator at Singapore American School where he is responsible for leading ed tech planning, professional learning, and technology integration. He's a Google Certified Teacher, Google Education Trainer, a Lead Learner at Google Teacher Academies in Asia-Pacific, Australia, Europe and the US, an Apple Distinguished Educator and a Common Sense Digital Citizenship Certified Educator. With a passion for training teachers in the effective use of technology married with contemporary pedagogy. Jay is a self-proclaimed nerdy teacher and for the past 20 years has worked at international schools in Egypt, Taiwan and Singapore and has served as an educational consultant for schools in the US, Europe, Asia and Australia. Previously, Jay was a Deputy Chief Examiner for IB Psychology with a strong background in teacher and examiner training, curriculum development, assessment and online learning.
---
Jessie Lubinsky
Jesse is the Director of Technology and Chief Information Officer for the Irvington Union-Free School District and an Adjunct Professor of Educational Technology at Pace University. Prior to entering education, he was a technology consultant for Fortune 500 companies and was published in the book "High-Tech Teaching Success!" by Prufrock Press. He was named one of BestCollegeRanking.org's 100 Top Experts in #eLearning and #EdTech, a Top 100 K12 Tech Leader by Extreme Networks. A Google Certified Teacher and Google Education Trainer, Jesse is also co-founder of NY TECH ED, an organization centered around instructional technology use, and a current co-chair of NYTEN, a regional group focused on technology leadership. He is a frequent speaker and presenter and has recently done educational technology presentations in Vietnam and Kuwait.
---
Alice Barr



Alice is the Instructional Technology Coach at Yarmouth High School, an Apple Distinguished School in Maine. She supports the district goal of improving student learning by working in classrooms with teachers and students.
A Google Certified Innovator, Alice has her M.Ed in Education Technology. She started her education career overseas and has lived and taught on five continents. She teaches classes for The Professional Development Center at The University of Southern Maine, has helped organize Edcamp Maine, and is a member of the Edcamp Foundation Partner Programs Committee. 
---
Mark Hammons
As a recovering music teacher for over 16 years, Mark Hammons currently is an Educational Technology Coordinator at the Fresno County Office of Education and serves as an advisor to educational organizations throughout the world. Mark regularly spends his time coaching educators by conducting hands-on learning opportunities and sharing ideas with attendees at Ed Tech conferences. In additional, Mark also provides multimedia and mobile solutions for educators throughout the United States. Mark holds an M.A. in Educational Technology specializing in mobile learning and instructional design. Mark is an Apple Distinguished Educator, Google Certified Teacher, authorized Google Education Trainer, New Media Consortium Ambassador and travels the world promoting Educational Technology to teachers and administrators. Prior to his arrival at FCOE, Mark spent three years as a Consultant for Accenture, a global management consulting firm.
---
Kern Kelley
Starting his teaching career in New Zealand, Kern is now the Director of Student Agency for EdTechTeam and Technology Integrator at Regional School Unit #19 in central Maine. He has provided support to educators for over a decade and conducted professional development across the globe. He has always loved working with students with a special focus on having them teach others. He advises a student produced live tech support show broadcast at www.techsherpas.org. Maine's Technology Teacher of the Year, he has brought his student presenters, the Tech Sherpas, to numerous conferences around the world.
---
Kate Petty
Kate Petty spent ten years as a high school English and ELD teacher. She fell in love with inquiry-based learning and made her way to her district office first as an EdTech TOSA and then as the district Instructional Technology Coordinator. Kate is a Google Certified Innovator and Trainer and is a Certified PBL Teacher in Project-Based Learning from the Buck Institute. Kate's passions are Genius Hour, Alternative Assessments, and wine (although not necessarily in that order).
---
Chris Betcher
Chris Betcher is a passionate educational technologist committed to assisting teachers and students to use digital technology in engaging, creative and meaningful ways. He has taught in Australia and Canada, and regularly presents at events across Australia and the Asia Pacific region.
In 2013 he was recognised as the ICT Educator of the Year by Australia's ISTE affiliate, the Australian Council for Computers in Education. Chris is a Google Certified Teacher, a Google Education Trainer and a member of EdTechTeam Asia Pacific. He is also a co-host of the Google Educast on the Edreach Network.
Chris has a curious mind, asks way too many questions, and likes making interesting things out of zeroes and ones.
---
Juan DeLuca
Juan is an experienced educator who is passionate about learning with technology. He seeks creative and meaningful ways to integrate technology in order to leverage learning in K-12 and Higher-Ed classrooms.
Currently, Juan works as an educational consultant. He helps schools assess their technology needs and come up with strategies to enhance their teaching and learning practices with technology. Prior to this, Juan served as the Director of Technology at The Langley School in McLean, VA. There, he lead the articulation and implementation of the instructional technology program, with a strategic vision to support its full integration into the curriculum. Previously, he worked for 10 years at The American School Foundation (ASF) in Mexico City, where he served various K-12 teaching and leadership roles. Additionally, as an adjunct professor for SUNY Buffalo, he has taught several educational technology courses in higher education.
Juan has a Master's in Educational Technology and Training. He was the first Google Certified Teacher in Mexico (2012), the first Google Apps for Education Certified Trainer in Latin America (2010) and part of the first cohort of Apple Distinguished Educators in Mexico (2011). He is a frequent presenter at national and international educational conferences.
---
Kevin Brookhouser
Kevin Brookhouser, M.Ed. is the author of The 20time Project: How educators can launch Google's formula for future-ready students. He teaches digital citizenship and computer science at York School in Monterey, California and is a Google Certified Teacher, Google Education Trainer, and National Association of Independent Schools Teacher of the Future. Kevin serves on the board of The International School of Monterey. He is a learning animal.
---
Donnie Piercey
Donnie Piercey works in a hybrid role as a fifth grade teacher and district technology integration specialist for Eminence Independent Schools in Kentucky. He is always trying to find new and innovative ways to incorporate technology across the curriculum in order to increase student learning and engagement. You can always check and see what his students are up to by visiting his classroom website, http://www.mrpiercey.com. Donnie has run a 1:1 iPad, Chromebook, and Macbook classroom over the course of his eight year teaching career.
Donnie received a B.A. in Theology from Asbury University and got his Masters in Education from Auburn University (Montgomery). Donnie is also a Google for Education Certified Innovator, a Google for Education Certified Trainer, the Kentucky liaison to North Bay CUE, and a Google GeoEDU Teacher Advisory Board (GTAB) member.
---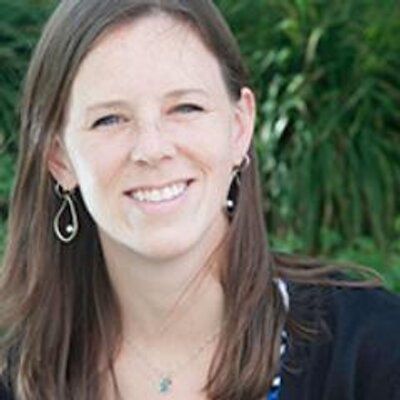 Kelly Kermode
I was born to be a teacher....as long as I can remember I have wanted to be one. No Firefighter, Police or Superman for me. Teaching that has always been my bliss.... the quandary was always what to teach? When I headed to UMaine I thought I wanted to be a high school English teacher. Yet even after my Masters Degree I found myself still in middle school teaching position. I soon realized it wasn't about WHAT I taught but HOW I taught it. My joy came from figuring out how to teach the Social Studies class by reenacting the Battle of Bunker Hill with water balloons. From Language Arts to Librarian I have done it all. I am currently teaching Integrated Technology which is like the old Industrial Arts classes we took, but updated. No Bird House or Coat hangers for this generation, we make skateboards, robots, and 3D Print our own designs. After 22 years of teaching think I have found the perfect job...... but give it time I might get the itch to figure out the best way to teach another subject.   
---
Sean Williams
The latest adventure for Sean is serving as Director of Instructional Technology for Riverdale School District in Portland, Oregon.
Sean taught biology online at La Entrada high school after teaching third and fourth grade for Placentia-Yorba Linda Unified School District. He has also worked as adjunct faculty for the University of La Verne. Lots of Google certifications and other badges but mostly just a nice guy. 
---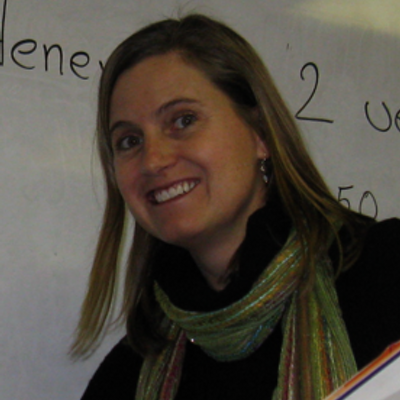 Leslie Davison
Leslie has been teaching for over 15 years in the areas of World Languages and Technology in Education. Leslie is a Google Certified Teacher and a National Board Certified World Language Teacher with a BA from the University of Michigan and a Masters in Technology in Education. Leslie has experience coordinating Dual Immersion Programs, working as a district instructional technology coach, teaching Spanish, and consulting in the areas of Second Language Acquisition and Instructional Technology. Leslie is especially interested in Global Collaboration and International Education. She has participated in Flat Classroom projects and recently co-directed the International Forum on Language Teaching. This fall, Leslie starts a new adventure by moving to Asia to teach Spanish at Singapore American School. Leslie also taught at the American School of Honduras and has experience in the IB Program of Inquiry working in PYP, MYP, and IB programs.
---
Daniel Sharpe
---
Kim Randall
Kim Randall, a native Californian, is a global educational technology consultant, globetrotting around the world providing engaging and relevant professional development for educators and students. Her current clients include EdTechTeam, Discovery Education, and CUE. Previously, Kim spent 10 years in the classroom, most recently as a technology teacher for grades 1-8 in Northern California for a 1:1 school. Her students won several awards in the California Student Media Festival. Kim has presented at multiple Google for Education Summits, Days of Discovery, and many state & local conferences. She is thrilled to be a Google Certified Teacher, Google Education Trainer, Apple Distinguished Educator, STAR Discovery Educator and is a member of Google's Geo Education Advisory Board. Kim earned her B.A. degree in Psychology and Early Childhood Education from Tulane University in New Orleans, LA and an M.A. in Educational Technology Leadership from George Washington University in Washington, DC. Kim holds a California Multiple Subject Credential and Supplemental Teaching Credentials in Computer Applications and Spanish. 
---
Michael Wacker - Chief Learning Officer EdTechTeam
A former elementary teacher, Michael has since served as Online Learning Specialist on the student and adult learning side. This experience included designing and facilitating teacher and administrator professional development online courses and workshops. On the student side, his experience involves directing the build and design of online courses, technical development and course conversions, as well as curriculum course revisions and iterations. With more than six years of progressively responsible experience in eLearning and Blended Learning, he is consulted around ideas of strategic design and innovation in public and private schools internationally to support the professional development and redesign of classrooms, pedagogy, and traditional instructional models, to better serve all learners. Michael's strengths are in helping to maximize learning opportunities through the design of dynamic spaces (online and face to face) of interaction, inquiry, and engagement for students, teachers, and administrators. Dedicated to educational innovation, he strives to utilize best practice eLearning techniques and leverage a pedagogy and technology that allows for anywhere, anytime learning.
---
Rachel Wente-Chaney
Rachel Wente-Chaney is the Chief Information Officer for the High Desert Education Service District in Central Oregon. Her day job includes the serious work of supporting her department and a regional technology ecosystem; worrying about budgets and security; and, playing futurist when considering investments in technologies for education. It's a happy coincidence those responsibilities mesh nicely with her interests—she is a girl who codes, a Google Apps for EDU Certified Trainer, an information architect and designer.
Rachel is also mom to two smart, funny, exasperating sons and their crazy dogs. She learns from them as much as she does from books and the Internet (and even YouTube). Rachel weaves occupation and vocation together in her role as teacher and presenter, setting learning paths that rely on both structured knowledge and unstructured sharing.