---
Michelle Armstrong



A self professed Google Geek, Michelle is experiencing first-hand how Google Apps and collaboration are changing the face of education. Enamoured by the power of Google, she became a Google Education Trainer in March 2013 (the first in Canada) and a Google Certified Teacher in July 2014. These certifications have resulted in an explosion of her Professional Learning Network and given Michelle the opportunity to travel throughout North America providing coaching, training, and curriculum integration strategies for other educators embarking on their own journey into the Google Apps environment. 


As a Regional Director, Michelle works with EdTechTeam helping to coordinate professional development training in Canada, working with districts and organizations to customize their workshops and events
---

Emily Fitzpatrick is a passionate teacher with experience in mathematics, computer science, ESL and special education classrooms in Orangeville, Ontario. As a Google for Education Certified Trainer she is focused on maximizing student success and engagement for all learners. Emily integrates technology, blended learning, and developing 21st century skills into her classroom. Emily brings international experience to her classroom from Belgium, the UK and Canada. Connect with her on Twitter @efitz_edtech
---
Donnie Piercey works in a hybrid role as a fifth grade teacher and district technology integration specialist for Eminence Independent Schools in Kentucky. He is always trying to find new and innovative ways to incorporate technology across the curriculum in order to increase student learning and engagement. You can always check and see what his students are up to by visiting his classroom website, http://www.mrpiercey.com. Donnie has run a 1:1 iPad, Chromebook, and Macbook classroom over the course of his eight year teaching career. 

Donnie received a B.A. in Theology from Asbury University and got his Masters in Education from Auburn University (Montgomery). Donnie is also a Google for Education Certified Innovator, a Google for Education Certified Trainer, the Kentucky liaison to North Bay CUE, and a Google GeoEDU Teacher Advisory Board (GTAB) member.

He currently lives in Lexington, Kentucky with his wife and two children.


---
Kim Randall
Kim Randall, a native Californian, is a global educational technology consultant, globetrotting around the world providing engaging and relevant professional development for educators and students. Her current clients include EdTechTeam, Discovery Education, the Krause Center for Innovation, and CUE. Previously, Kim spent 10 years in the classroom, most recently as a technology teacher for grades 1-8 in Northern California for a 1:1 school. Her students won several awards in the California Student Media Festival. Kim has presented at multiple Google for Education Summits, Days of Discovery, and many state & local conferences. She is thrilled to be a Google Certified Innovator, Google Education Trainer, Google Certified Educator Level 1 & 2, Apple Distinguished Educator, STAR Discovery Educator and is a member of Google's Geo Education Advisory Board. Kim earned her B.A. degree in Psychology and Early Childhood Education from Tulane University in New Orleans, LA and an M.A. in Educational Technology Leadership from George Washington University in Washington, DC. Kim holds a California Multiple Subject Credential and Supplemental Teaching Credentials in Computer Applications and Spanish.
Carlo Fusco was a former Head of Science that became the Teacher-Librarian at Waterloo Collegiate Institute in Ontario. He has always had a love of technology from the first time he used a Commodore PET to program Pong in BASIC, to more recently, teaching students to create YouTube videos. His current focus has been on Google Application for Education and helping his colleagues become better acquainted with the platform. As well as helping them discover the potential for GAFE in the the classroom as a powerful pedagogical tool.
Twitter: @mrfusco
---
Memorese Walter
An Educational Technologist for the Peace Wapiti School Division, Memorese loves seeing teachers and students excited about using technology in an authentic way! With technology always around us, Memorese loves continually learning and exploring new tools.
---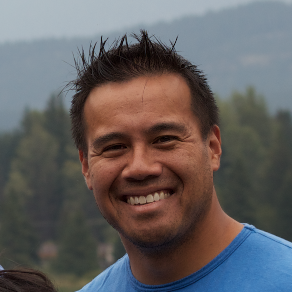 Kenji Takahashi
Kenji is an educator with the Thames Valley District School Board in London, Ontario.  After supporting teachers and educators for the past 5 years as a Learning Technologies Coordinator, Kenji has returned to the classroom to apply and further explore technology as a tool for learning.  With the incredibly diverse range of web-based platforms, online resources  and mobile technologies available to educators and students, Kenji is looking forward to the opportunity to revisit and reinvent his own teaching practice.
Twitter: @Technobento
---
Davis Carlson
Davis Carlson is a high school student as well as a technology entrepreneur and enthusiast. He currently runs a web design and development business known as Retina Web Design. He also is a avid user and integrator of educational technology. Davis has given many presentations at EdTechTeam Global Summits and other conferences. In his spare time, he has discovered new ideas and created programs and apps to assist everyone from teachers to other developers.