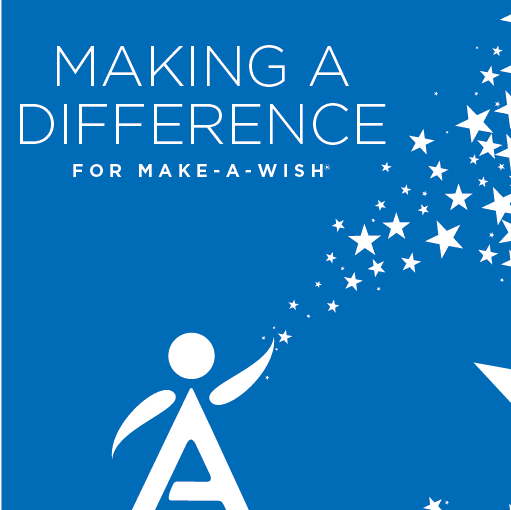 "Wish Week" will take place from February 5-9.  Our Bear Canyon Student Leadership Team will be sponsoring spirit days all five days that week.  The cost to participate for the entire week is $5.00.  The $5.00 is good for any or all spirit days!  All of the money will be donated to the "Make-A-Wish Foundation" and will help to grant Gabby's wish as well as 12 others!
Monday, February 5:  Rainbow Day (Preschool/Kindergarten- Red, 1st grade-Orange, 2nd grade-Yellow, 3rd grade- Green, 4th grade- Blue, 5th grade- Purple, 6th grade- Pink, Teachers/Staff- Black)
Tuesday, February 6: Crazy Hair or Hat Day
Wednesday, February 7:  Points Day (Dress as a Surfer, Biker, or Lumberjack to earn points as a grade level.) **SLC students will come during lunches to calculate points and see which grade level earns an extra recess for having the most participation.
Thursday, February 8:  I Want To Be Famous Day (Dress as your favorite celebrity!)
Friday, February 9:  Wear your red BCE shirt or Make-A-Wish shirt   Shirts will be available in classrooms the morning of Friday, Feb. 9 to be worn that day. 
Saturday, February 10   Jump Street from 1p-3p. Click HERE for more info
RESTAURANT Dine Out FUNDRAISERS for Make A Wish Week
Monday 2 / 5:            Buffalo Wild Wings 11AM - 11 PM
                                  Dickey's BBQ 11AM - 9:00PM
Tuesday 2 / 6:           Nicolo's Chicago Style Pizza 3PM - 8PM
Chick-Fil-A (University/HR Pkwy) 11:00AM - 2:00PM
Wednesday 2 /7:       Chipotle 4PM - 8 PM
Raising Canes 11:00AM - 11:00PM
Thursday 2 / 8:          Costa Vida 10:30AM - 9PM
                                  Which Wich Town Center

Coldstone Creamery 4:00PM - 7:00PM
Friday 2 / 9:               Mod Pizza 4PM - 8PM
                                 5 Guys Burgers 11:00AM - 3:00PM
Saturday 2 / 10:        California Pizza Kitchen 11 AM - 10 PM
*Since Gabby wants to be famous, students who donate the $5.00 will get a golden star to place their names on, and their stars will be displayed in the front lobby on our own BCE Red Carpet!