Driver's Ed
Click on image to go to Idaho State Department of Drivers Ed website

The Idaho Driver Education program is dedicated to providing our students with the tools and skills necessary to become safer drivers.
What you need to know…
What you will NEED, to be in class:
Be at least 14 ½ yrs old, Wyoming 15yrs old when the class starts.
-Idaho Resident $125 (Fees may change)
-Wyoming Resident $225 (Fees may change)
Have a drivers permit before class starts 
(you can get your permit at the Sheriff's office)
What you need to get your permit
Photo ID (school card, passport)
Certified or Original Birth Certificate--(Make sure last name matches if not you need to bring a marriage license)
Social Security Card
V.O.C. from your school 

(verification that you are enrolled in school)

Parent/Legal Guardian w/ valid Idaho License-or proof of Idaho residency 

Parent and Student MUST be present
If the student has an Idaho Identification card, the ONLY thing needed is a VOC from the school.
CLASSES OFFERED  
 2020-2021 in Rm 310 at the High School.  Time 6:00AM--8:00AM
Class is Full   May 3rd--May 21st (Must be born before Nov 3rd 2006)  There is no Summer Class

2021-2022 Classes
Sept 13th--October 1st (Must be born before March 13th 2007) 
Nov 1st-Nov 19th (Must be born before May 1st 2007)
Jan 24th--Feb 18th (Must be born before July 24th 2007)
March 7th--March 25th (Must be born before Sept 7th 2007)   
To Electronically sign up click Sign-up
 Course syllabus is available syllabus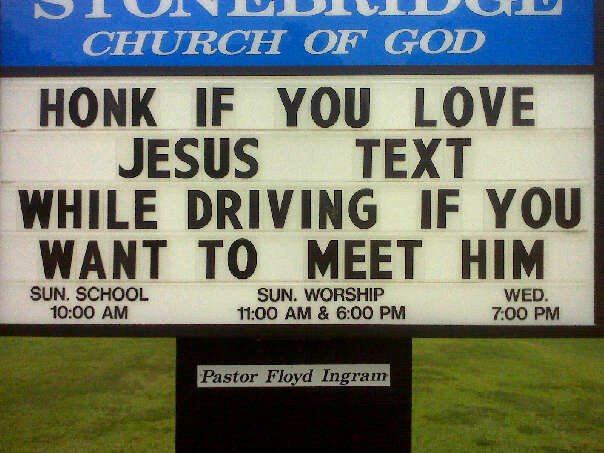 Drivers Ed

 Course Assignments



 
Week 1
Mon DAY 1 Welcome/ Student Expectations/ Sign test  --HW 1
Tues DAY 2 QUIZ CH 1 Licensing Information/Driving Partners--HW2
Wed DAY 3 QUIZ CH 2, Traffic laws -- HW3
Thur DAY 4  QUIZ CH 3 ,  Signs, Signals, and Pavement Markings-- HW4               Lane Use Videos
Fri DAY 5 Distractions, Intersection observation and Oil check & tire change
Week 2
Mon DAY 6 QUIZ CH 4,  The Driving Task -- HW5                 Distracted Driving Videos   / You and driving

Tues DAY 7 QUIZ CH 5, Sharing the Road/--HW 6                  Sharing the Road Videos
Wed DAY 8  QUIZ CH 6 , Adjusting To Driving Conditions--HW7       Driving Conditions Videos
Thur DAY 9 QUIZ CH 7, Freeway Driving--HW8
Fri DAY 10--  Traffic sign/ Dash Board Drawing  --HW9
Week 3
Mon DAY 11  QUIZ CH 8 , How To Protect Your Driving Privilege---HW10       Videos over Effects of Alcohol 
Tues DAY 12  QUIZ CH 9, Managing time and space--HW 11                     Emergency Situations
Wed DAY 13 QUIZ CH 10, Vehicle Title and Registration--HW12                     Vehicle Check videos
Thur DAY 14 , Sign Review, Study for Final/ HW-Student Contract "Young Drivers-The High Risk Years"/Supervised Driving Guide/permits
FRI DAY 15: Final Exam and final grades!
FinalTest You must get a 80% to pass the test
Email: Mr. Miskin at  tmiskin@d401.k12.id.us
Instructor forms