Antonio Miguel Sánchez Bogas
According to statistics, around 20% of people killed in road accidents have traces of some type of illegal drug in their blood. Unfortunately, this percentage is rising. Another fact is that drug-driving is more common among 18-25 year olds.
Every year, traffic authorities launch new campaigns to raise awareness about the dangers of drugs and driving among young people, but accidents still occur… If you were to design one of these campaigns, what would it be like?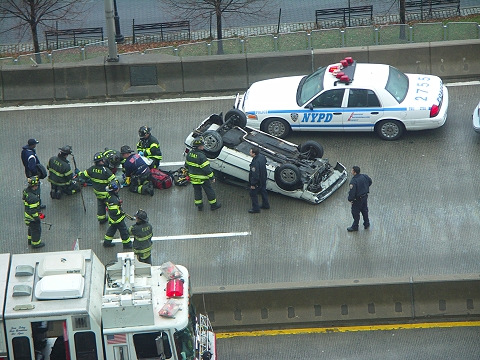 TASK
You will have to design and create an awareness raising campaign addressed to teenagers. Your campaign will have one of the two following formats:
Video (to be used as a TV advert)

Poster (to place in a school)
Of course, your campaign should include relevant images and language in order to be as effective as possible.
PROCESS
You will work in groups of three and you will follow these steps:
Step 1 = Search for information on different drugs and their effects on driving.
*Useful links:
Step 2 = Decide whether your campaign will cover alcohol, all illegal drugs or just one group of drugs. Does your decision change the format you would use?
Step 3 = Have a look at the campaigns used by the traffic authorities and try to make yours effective for your target audience (teenagers). You can get some ideas, but try to be as original as possible.
*Useful links:
http://www.thinkroadsafety.gov.uk
Here is an example of a video campaign:

Step 4
= Finally, present your campaign to your class. Don't forget to bring with you all the necessary materials for the presentation.
ADDITIONAL RESOURCES
If you need some help with your English, try any of these links:
If you need pictures, you may find them at:
EVALUATION
Your campaign will be evaluated taking into account the following aspects:
Effectiveness.

Originality.

Use of materials.

Use of language.
CONCLUSION
Now it's time for you to reflect on this activity by answering the following questions:
What was the best thing about your campaign?
______________________________________________________
Is there anything you would have done in a different way?
_______________________________________________________
Did you like any of the campaigns proposed by your class mates? What good ideas did they have?
_______________________________________________________
What have you learned from doing this activity?
_______________________________________________________