Introduction 


This page is an attempt to capture some of the learning ideas which are happening around NZ and the world this year. The Table of Contents will take you directly to them, or you can scroll down the page. Use the links provided.

There are a couple of embedded forms if you want to ask questions or make comments.

For those who are interested, this site was made with an Ipad, an Android Tablet and a Laptop, depending on what was available at the time. Full functionality was available with each.






Digital Learning Graphics
 Are you able to place yourself and/or your class on any of these diagrams?? 
http://elearning.tki.org.nz/Professional-learning/e-Learning-Planning-Framework2
http://www.schrockguide.net/samr.html
How about your placement on the pencil?
---
Don't place yourself on this one, though...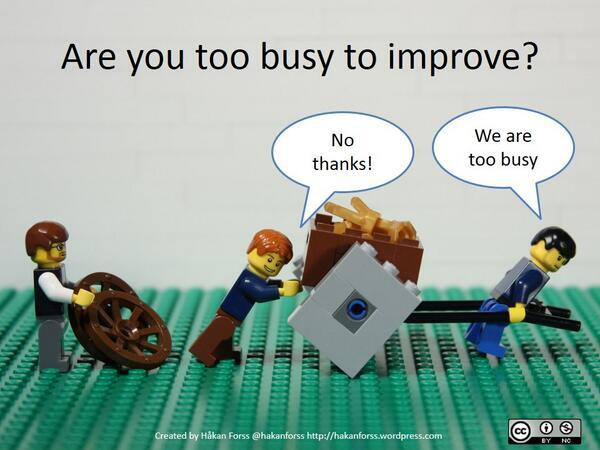 ---


7 Trends for the next 5 Years:
Mobiles will become the platform of Choice for …..learning

Performance Support…. learner support

Tablets as support devices

LMS will evolve as support - Performance support

Games and simulations will be integral

New authoring tools

Emergence of Personal Learning Agents - Intelligent - semantic web
http://www.upsidelearning.com/presentation-future-of-learning-technology-2015.asp
---
Core Education 2013 Trends:
Personalisation

User+Control

Virtual Learning

Smart Web

Data Engagement

Thinking 3D

Citizenship

Social Learning

Ubiquitous Learning

Open-ness
These are 3 recent tv items which cover different ways in which technology is being leveraged for learning
---
The Registered Teacher Criteria: eLearning
The Registered Teacher Criteria (Criteria) describe the essential knowledge and capabilities required for quality teaching in New Zealand. 
They apply to all teachers in their everyday professional practice seeking to gain full registration, or renew a practising certificate with full registration.
Registered Teacher Criteria and e-Learning:
---
What does your Personal Learning Network look like:
Or this:??
---
Inquiry - The Galileo Project
"Inquiry is not a "method" of doing science, history, or any other subject, in which the obligatory first stage in a fixed, linear sequence is that of students each formulating questions to investigate. 
Rather, it is an approach to the chosen themes and topics in which the posing of real questions is positively encouraged, whenever they occur and by whoever they are asked. Equally important as the hallmark of an inquiry approach is that all tentative answers are taken seriously and are investigated as rigorously as the circumstances permit." 
For me this challenges 'teacher-sourced knowledge' and pre-determined content - where the student fits the system of curriculum content delivery, rather than the other-way around.
That's not to say teachers don't have a hand in designing tasks, rather co-constructing tasks that are more real-world, problem solving, relevant, authentic and timely in nature. Teachers become the brokers/ coaches facilitating authentic scenarios to 'seduce' students to be curious, inquiring, creative and critical thinkers.
http://www.vln.school.nz/discussion/user/2216?offset=0
---
School in the Cloud
Educational researcher Dr. Sugata Mitra's "Hole in the Wall" experiments have shown that, in the absence of supervision or formal teaching, children can teach themselves and each other, if they're motivated by curiosity and peer interest. In 1999, Mitra and his colleagues dug a hole in a wall bordering an urban slum in New Delhi, installed an Internet-connected PC, and left it there (with a hidden camera filming the area). What they saw was kids from the slum playing around with the computer and in the process learning how to use it and how to go online, and then teaching each other.

The "Hole in the Wall" project demonstrates that, even in the absence of any direct input from a teacher, an environment that stimulates curiosity can cause learning through self-instruction and peer-shared knowledge. Mitra, who's now a professor of educational technology at Newcastle University (UK), calls it "minimally invasive education."
At TED2013, Sugata Mitra made a bold TED Prize wish: Help me build a place where children can explore and learn on their own -- and teach one another -- using resouces from the worldwide cloud.
Download the Self Organized Learning Environment (SOLE) Toolkit >>
People with a fixed mindset believe that their traits are just givens. They have a certain amount of brains and talent and nothing can change that. If they have a lot, they're all set, but if they don't... So people in this mindset worry about their traits and how adequate they are. They have something to prove to themselves and others. 
People with a gro
wth mindset, on the other hand, see their qualities as things that can be developed through their dedication and effort. Sure they're happy if they're brainy or talented, but that's just the starting point. They understand that no one has ever accomplished great things—not Mozart, Darwin, or Michael Jordan—without years of passionate practice and learning.
---
Flipped Learning
Modern learning practice….
Peer learning using digital tools at St Andrews in Chch. 
---
Hacked learning
"Hack Education" can mean a lot of things: To break in and break down. To cut to the core.  To chop roughly.  To be mediocre (okay, let's ignore that definition.)  To pull systems apart.  To "MacGyver" things back together. To re-code. To rebuild.
This isn't something that just technologists should do. Nor is this just a concern for teachers and administrators and parents and students. We all need to hack our own education.
-Audrey Watters
---
UnGoogleable Questions
"Every topic, every bit of learni
ng has content that can be Googled, and we don't want teachers wasting precious enquiry time lecturing that content. We want students, instead, to be using class time to collaborate and debate around the questions that are Not Googleable, the rich higher order thinking to which neither the textbook nor the teacher know the answers.
Explore how you can make a simple switch with a powerful effect.
"
---
Design for Learning
Learning facilitator Chrissie Butler discusses Universal Design for Learning (UDL). UDL is a framework for looking at how we plan our goals, our teaching methods, the resources and materials we use, and the way we design assessments. UDL is based around three principles that ensure that there are options for all learners to have equal access to learning.    
http://goo.gl/Ua6RVu
Maker Culture
Maker culture encourages informal, shared social learning focused on the construction of artefacts ranging from robots and 3D-printed models to clothing and more traditional handicrafts.
Learners and leaders are looking for devices that allow for creation capability – it's no longer acceptable to simply consider users as passive consumers – they want to be active creators/contributors.
-Core Education
---
The Pond
Expect to hear and see more of this during the year. A one stop shop for NZ educators to find shared content: resources, lesson plans communities.  Do a training session and be a pioneer educator.
---
More Videos
The Three Little Pigs in a current media context. Actually a Guardian ad, but clever.