Welcome to the Brown Club of Fairfield County!
---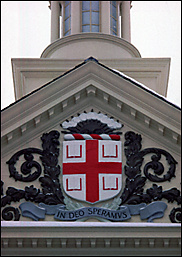 The Brown Club of Fairfield County, Connecticut is dedicated to building a strong and active community for more than 1,300 alums in our County by offering a full calendar of varied events that regularly draw hundreds of participants. We extend warm greetings to all area members of the Brown University community - alumni as well as current Brown students, their parents and friends.  

We invite you to bookmark this page and visit us often.  Read about our next events, view photos from past events, and learn how to get involved as an active member of our thriving Club.  Or stay informed by liking our Facebook page to receive real-time updates, announcements and posts from the Board and your fellow alums from the area. Visit www.facebook.com/brownclubfairfieldcounty today!


Our Next Event
Saturday, February 20, 2021 from 10:00-11:15am
VIRTUAL YOGA SESSION
Because the October session was such a success, we are happy to offer a second Zoom yoga session.  Brown alum Lisa Ryan-Boyle '87 will guide us through an open-level Saturday morning yoga practice. Just have a mat, yoga blocks (or books), and blanket/towel ready, and join the session a few minutes before the start to make sure your zoom connection is sound. Lisa is a certified RYT 200 yoga instructor.  She has been a student of yoga for the better part of the last two decades and has taught yoga in class settings and to private clients since 2013. Her practice and studies have exposed her to multiple styles of yoga but the constant threads are her love of anatomy and her quest to understand the physical body. She believes as deeply in the healing qualities of yoga as she does in the notion that there is a practice out there suitable for everyone, including her 88-year old father who continues to inspire with his commitment to his own daily practice. 
This event is free. 
Lisa has suggested a 
Spotify Playlist
 for participants to listen to during the session. Participants should bring two blocks and a yoga strap, belt or towel. 
RSVP: Please email Lisa Ryan Boyle '87 to receive a zoom link.