Welcome to the Brown Club of Fairfield County!
---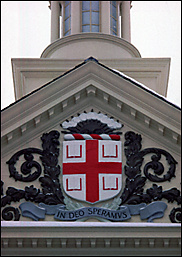 The Brown Club of Fairfield County, Connecticut is dedicated to building a strong and active community for more than 1,300 alums in our County by offering a full calendar of varied events that regularly draw hundreds of participants. We extend warm greetings to all area members of the Brown University community - alumni as well as current Brown students, their parents and friends.  

We invite you to bookmark this page and visit us often.  Read about our next events, view photos from past events, and learn how to get involved as an active member of our thriving Club.  Or stay informed by liking our Facebook page to receive real-time updates, announcements and posts from the Board and your fellow alums from the area. Visit www.facebook.com/brownclubfairfieldcounty today!

Our Next Event
THIRD ANNUAL FALL SOCIAL!
Join your fellow Brown alums to celebrate the beginning of the new Brown Club membership year! We are reserving part of the rooftop bar of
The Sign of the Whale
gastropub in Stamford's new Harbor Point Development! 
All guests will receive two drink tickets for wine and beer, as well as an array of hors d'oeuvres. In addition to providing an occasion for Brown alums to catch up and network with one another after the summer, the Club's Board members will be announcing the upcoming year's exciting slate of events. 
Location: Sign of the Whale, 6 Harbor Point Road, Stamford. 
Price:
$25 for Brown Club members; $30 for Non-members
 (NOTE: All Club memberships expired on June 30, 2019 so please renew your membership for the 2019-2020 year). RSVP: Please register online today! 
Contact: 
Gavriel Rosenfeld '89 by 
email.