Cafeteria Volunteer Information
Please do not bring younger siblings with you

Before going to the cafeteria, please check in at the main office, sign the visitor book and get a volunteer badge from the bucket on the counter.

You can leave any pocketbooks or coats in the cabinet in the office 

Please assist with the student recycling and collect any unused water bottles, yogurts or other non-perishables and return to the cafeteria staff. Karen Bourn will be happy to collect water bottles and apples for snacks in her office. 

The tables are washed with a solution that has been pre-mixed by the cafeteria staff. It is in a white bucket on a metal table near the registers. After the children have gotten their lunches and are seated at their table, moisten the paper towel with this solution and place on the metal table. Have one paper towel per table. Latex free gloves are provided to the children. Place one glove on each towel. Each table will have a child pre-assigned to wipe the table.

As the children are being excused from the cafeteria to return to their classrooms, inspect the tables and clean anything that has been missed with the same solution. Most tables will need re-cleaning, especially in the younger grades.

There is a nut free table. Please wash this table after each lunch period with a green colored solution that can be found in the kitchen area, toward the left hand side by the metal cabinet. Children at the nut free table do not have a table washer. Please spray the cleansing solution onto a paper towel rather than directly on the table.

During lunch you may need to help children open parts of their lunch. Please help them with anything they need.

If a child asks your permission to go to the bathroom, please direct them to one of the school staffers on duty. 

KASE will eat their lunches on the small tables by the windows. They have separate staffers assigned to help them with their lunches and to wipe down their tables. KASE arrives in two shifts. After the second shift, you may wipe down the tables and chairs.

Before leaving, please set up the latex free gloves and paper towels for next lunch.

Please remember to not share information about students

Please return volunteer badges to the main office and Thank you for volunteering!!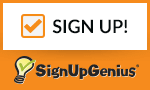 Lunch Schedule
If you have any questions or concerns please contact Cara Soulia at
cjaneg@yahoo.com
or Karen Bourn at ext 307 or
Karen_bourn@needham.K12.ma.us