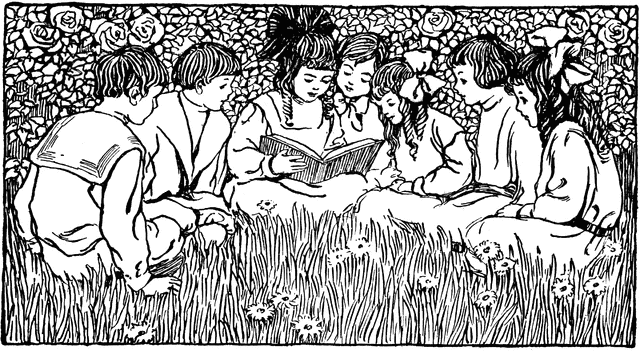 "When I read, I hear a voice inside my head that speaks to me."
    Students at Birchwood School of Hawken will become readers. Within this over-arching goal, four objectives drive instruction: 1) students will become readers; 2) students will learn to read; 3) students will read to learn; and 4) students will read for enjoyment. What does this look like at the intermediate level?
    

    Students will become readers: A banner in the classroom says it well--I AM . . . I READ . . . I BECOME. By virtue of birth, every child is gifted with a life which is full of potential to grow and flourish. I AM. Through reading and becoming readers, childrens' burgeoning  beliefs and conduct are challenged and then re-shaped or affirmed. Through the reading of good literature, the boundaries of background and culture can be broken and hearts touched and molded. This describes the sentient experience of becoming a reader. I READ. Thus, all the books serve as a conduit as students grow and mature, experience a life of progress, a life of becoming that results in fulfillment and satisfaction.
    

    

Students will learn to read: 
students learn to read with an active, focused mind, while consciously seeking interactive responses to the text through thinking, reacting, wondering, and questioning. Students grow in their ability to clearly articulate their thinking through speaking and writing.
    

    

Students will read to learn: students read a variety of nonfiction types to expand their world and to establish a broader knowledge base. As they learn about the world, they learn about themselves. "We read to strengthen the self and to learn its authentic interests." (Harold Bloom)
    

    

Students will read for enjoyment: as students experience all types of literature they increase their love of reading and cultivate their reading taste. Reading across the spectrum of genres gives students a broad and rich experience of intellectual stimulation and challenge, an appreciation for the craft of master writers, a working knowledge of all elements of a story, inspiration from the experiences of characters portrayed, vicarious experiences of places and times, and an increased understanding for all aspects of the human experience.