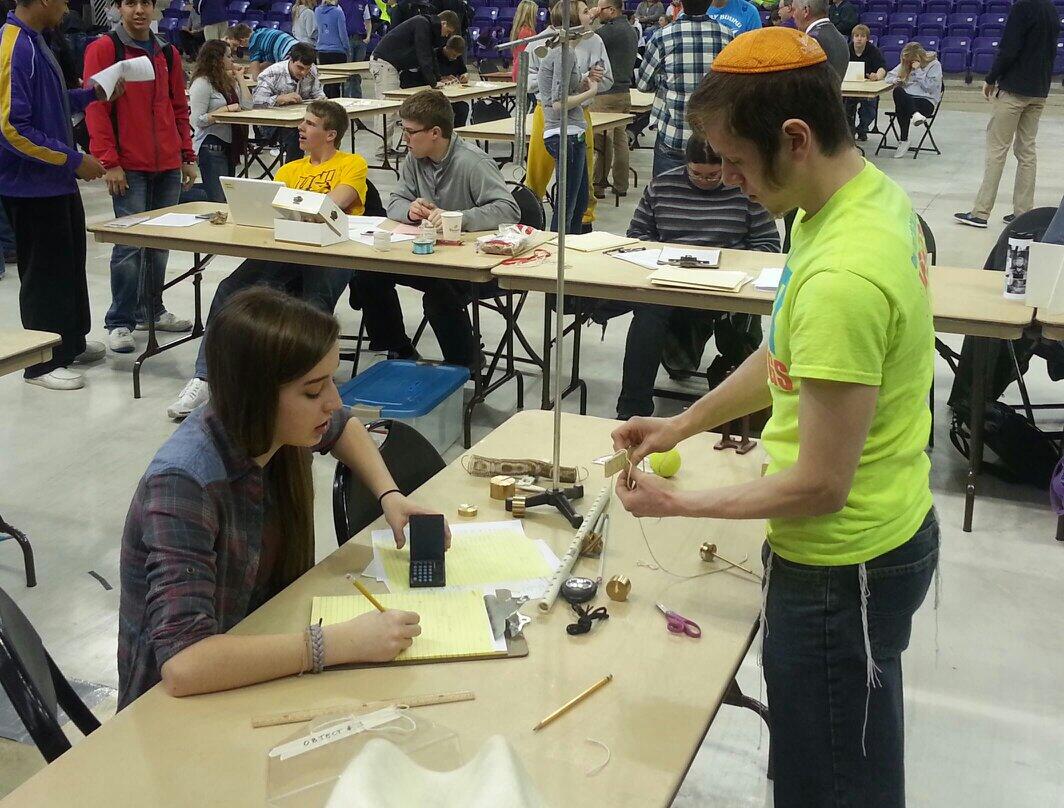 Bettendorf Community Schools has made a serious commitment to the advancement of Science, Mathematics, Engineering, the Arts, and Technology (STEAM). On the left of this page, you will find links to all of the activities that the district has supported. Note that the programming is meant to be a comprehensive scope beginning in the earliest grades and running through graduation. 
Recent Events
USPTO STEM EVENT
Bettendorf Community Schools is proud to announce that it has been chosen to Host the 
Under Secretary of Commerce for Intellectual Property and Director of the United States Patent and Trademark Office, 
Michelle
 K. 
Lee, Senator Chuck Grassley, and Iowa's Lieutenant Governor Kim Reynolds for an event on February 17th, 2016. Our invited guests will be speaking to our high school students on the importance of STEM in Iowa and the nation. Students will be allowed to ask questions of the panel about patents, STEM, or entering the workforce. 
Bettendorf Schools Hosts Visiting Science Scholar:
We were happy to hose Ryan Park, a 1997 Bettendorf Graduate as our visiting science scholar this year. Ryan is currently a computer programmer in Silicon Valley. Ryan has worked for companies like Amazon, Apple, and was the 9th employee hired at Pinterest. Below is Ryan's address to our students. 
BHS Begins Computer Science Academy Curriculum
Students at Bettendorf High School has begun their journey towards participating in the school's first Computer Science Academy. While at BHS students will take coursework in Coding and Gaming and AP Computer Science. This experience will prepare them to enter an academy structure where they will be working side by side with our community partners like John Deere and Alcoa during their senior year.
BHS Curriculum Guide for Coding and Gaming, and AP Computer Science
 Iowa Adopts the Next Generation Science Standards
In August of 2016, the State of Iowa officially adopted the performance expectations of the Next Generation Science Standards as the new Iowa Science Standards. Bettendorf Community Schools has been working towards this adoption to a point where they have become a model for many districts across the state. The
Bettendorf Schools Iowa Science Standards Implementation Report
outlines the district changes and implementation of these standards. This includes information on changes to high school graduation requirements, middle school adjustments to curriculum, and a new district-driven elementary science curriculum. 
Robodogs Black Earns National Recognition
 




 
        


 

Elementary students experiment with paper chromatography to make a claim about who stole




their teacher's cupcakes!

 

1st Grade girls teach themselves to program a robot.

 

Engineering starts in kindergarten with making the best shovel! 5th grade constructs roller coasters and magnetic levitating trains!
 
 

BMS students work to make Middle Park a better place learning about invasive species and ecosystems.

Robodogs advance to their state tournament, then on to nationals!

 

Engineering sails, then windmills to learn about work and power at BMS.
BHS Science Bowl Finishes in top 8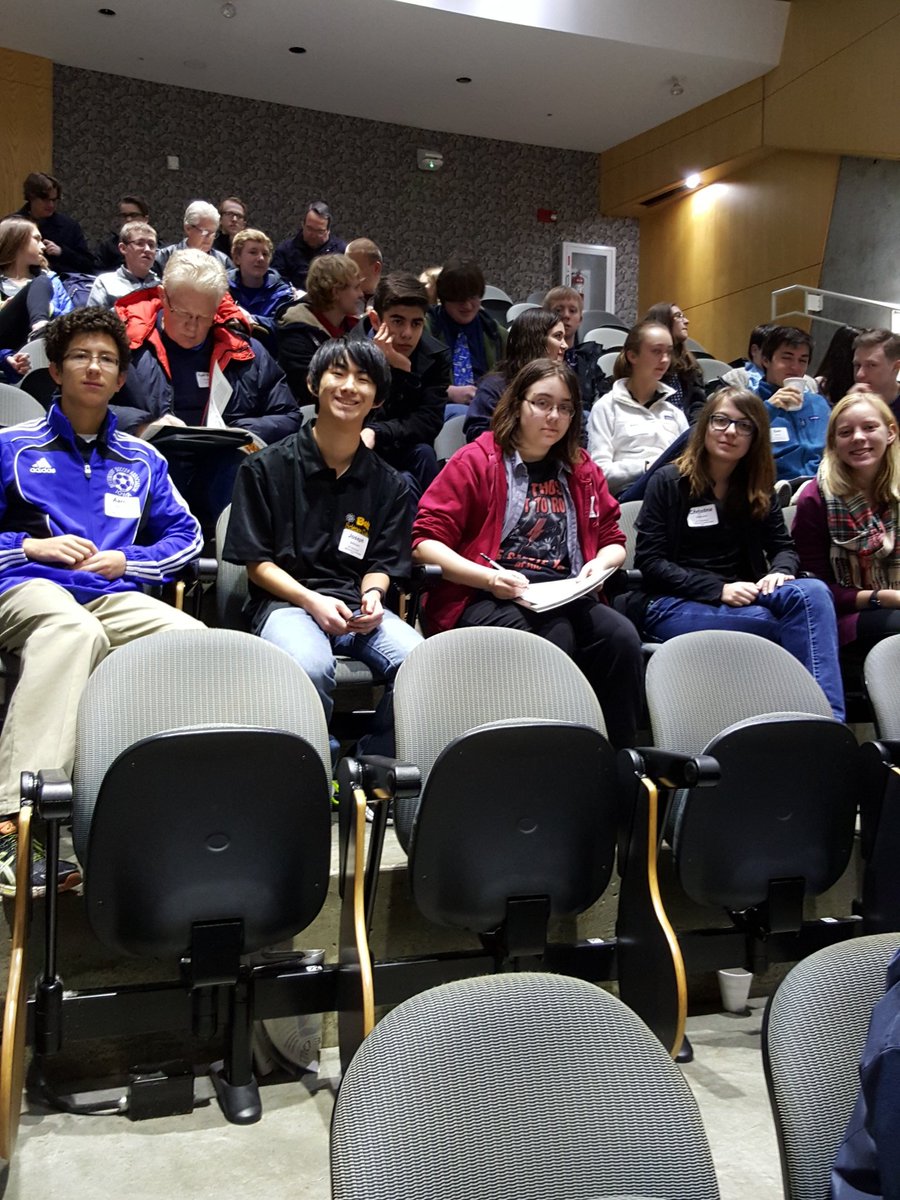 The Bettendorf Science club visited Ames Labs last Saturday to compete in this year's 
science bowl
. The team, 
consisting of Joe Frommelt, Bridget Quesnall, Christina Lothrop, Aaron Silva, and Katherine Braught finished in the top 8 in the state. 
Bettendorf HiMCM team finishes Meritorious!!! (2016)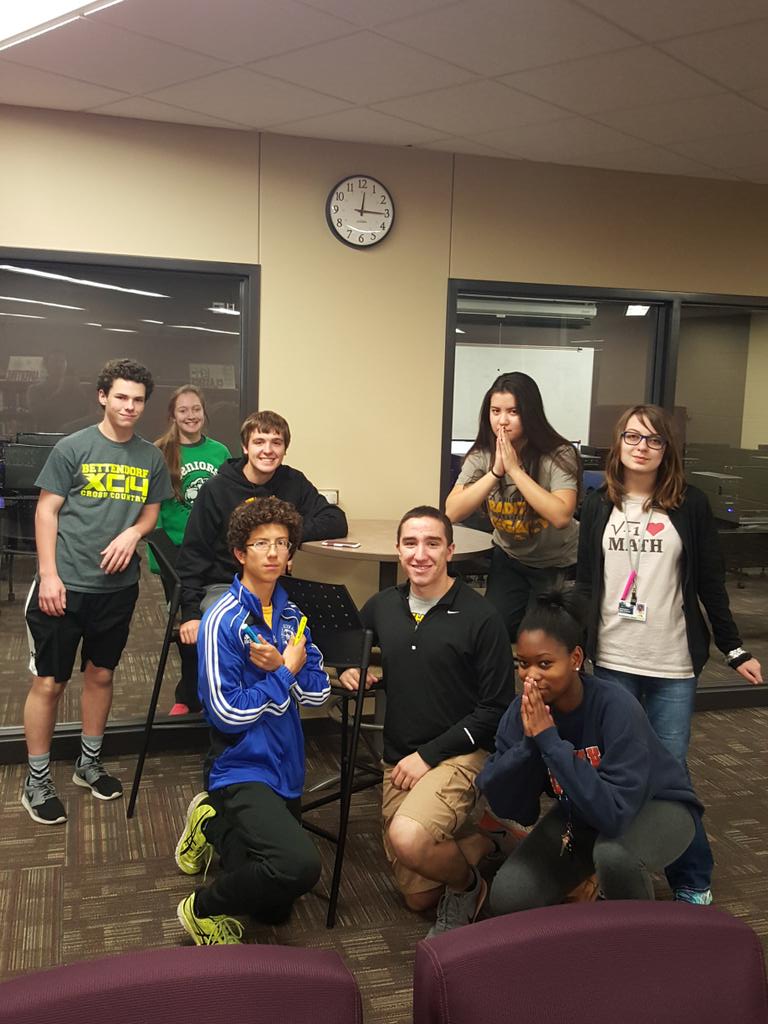 Congratulations to all of the students who competed in the HiMCM competition in November. The results are in and Bettendorf has finished higher than any other year with both teams earning a meritorious rank! This math competition asked students to model a real-world situation mathematically to make a claim about how to solve the problem. The students worked for 36 hours straight, staying overnight in the high school and preparing a paper for consideration. Congratulations to the following students.
Donovan Klutho, Thomas Crowley, Charlie Moss, 
Cara
 Mastanduno
Aaron Silva, Blaire Logan, Brandon Gore, Cristina Lothrop
2014-2015 School Year
Bettendorf HiMCM team finishes Meritorious!!! (2015)
Congratulations to all of the students who competed in the HiMCM competition in November. The results are in and Bettendorf has finished higher than any other year! The following honors were awarded for their innovative approaches to solving a real world math problem in just 36 hours!
Meritorious!!!!

Ally Hensen

Josh Kinyon

Damaris Stroker

Andrea Hale



Honorable Mention

Andrew Haffernan

Austin Clark

Elizabeth Saathoff

Lauren Arner



Blaire Logan

Cara Mastanduno

Brandon Gore

Aaron Silva


All other participants are recognized as successful completion. 
Complete results can be found at 
http://www.comap.com/highschool/contests/himcm/2014results.html
Bettendorf Science Bowl Takes 2nd at State! (January 2015)
The Bettendorf Science club visited Ames Labs last Saturday to compete in this year's
science bowl
. The team, consisting of William Fawcett, Amanda Romano, Nick Arevalo, Kira Kuhn, and Kennedy Knight, took the runner up spot in a field of 40 other schools from across Iowa.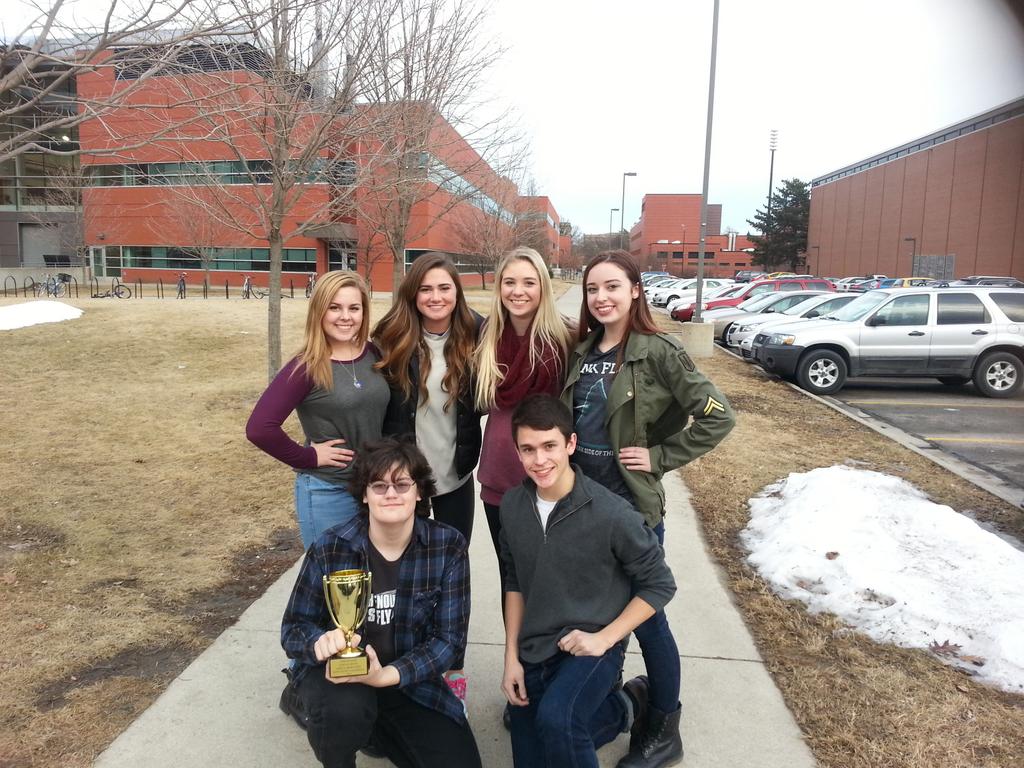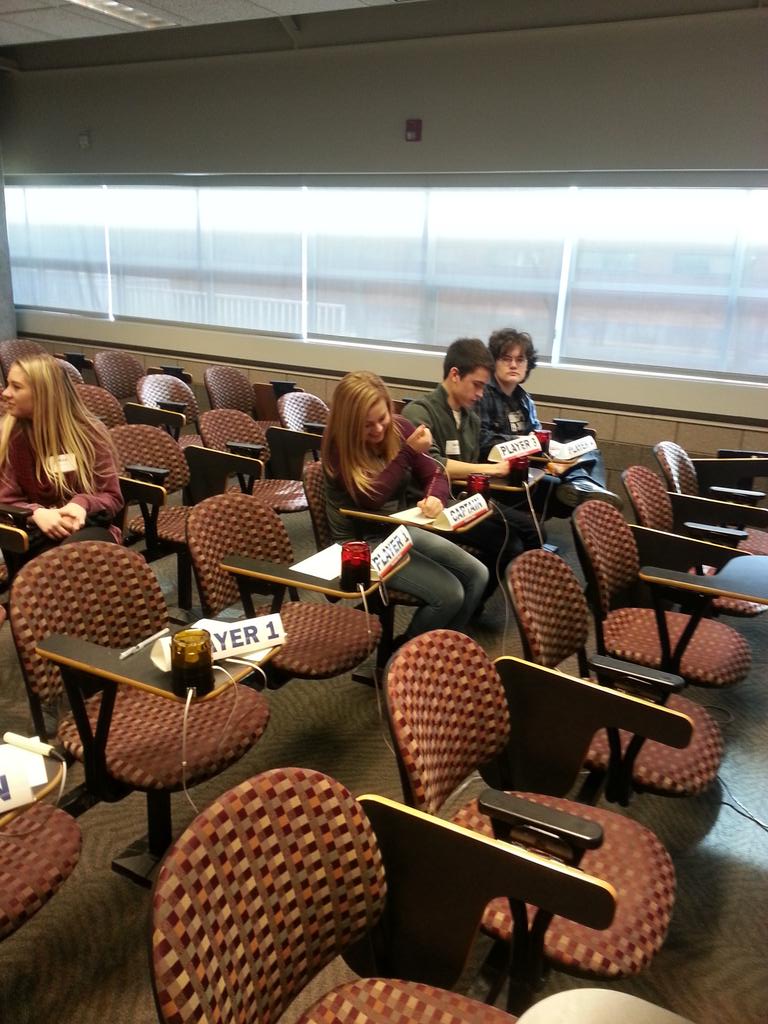 Bettendorf First Tech Challenge (FTC) Finishes 3rd at regional event!
The Bettendorf Robotics Team finished 3rd at Davenport West's Regional FTC event last Saturday. The team's robot was named the champion of the event, an amazing feat for a team of rookies!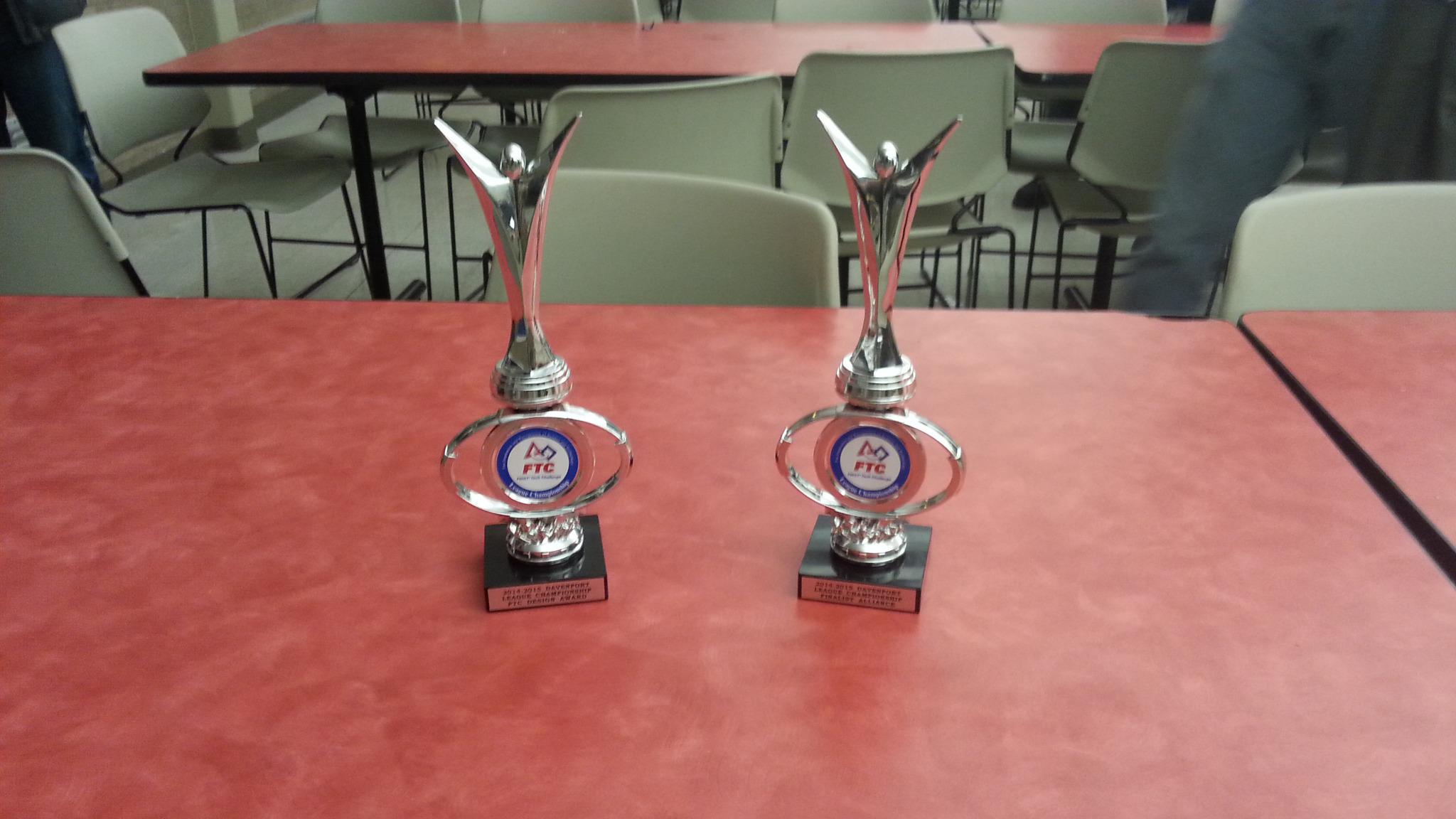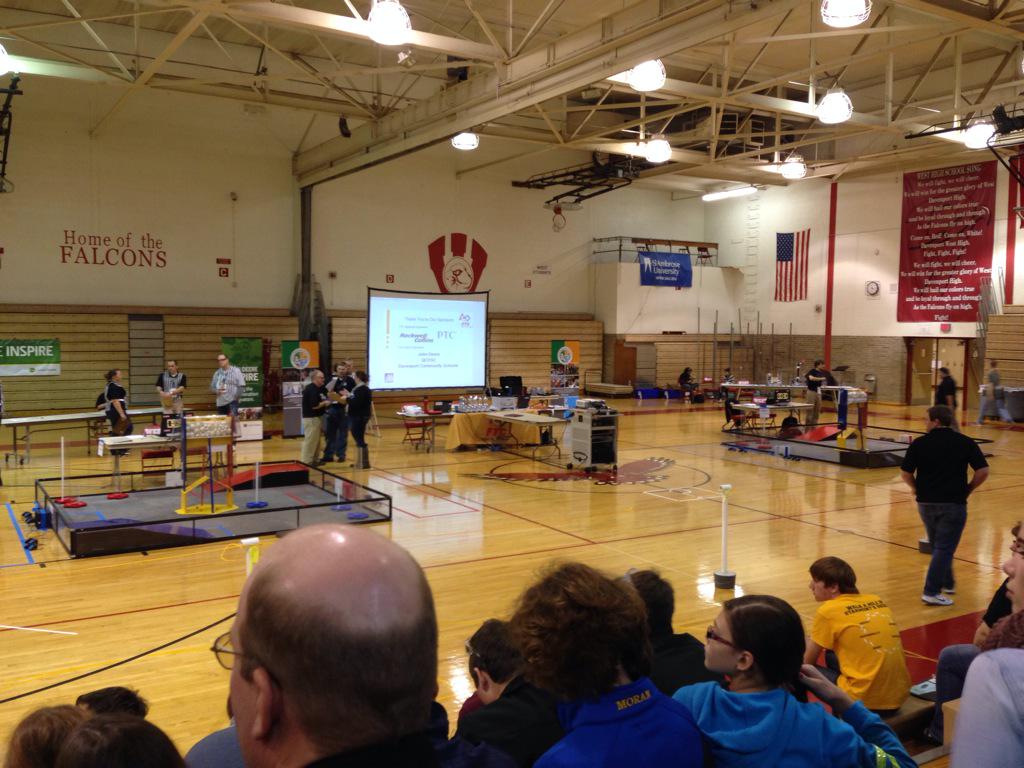 Engineering Problems Test Bridges: (January 22, 2015)
Dan Drexler and his engineering problems class spent an afternoon testing out bridge designs in the high school commons. The bridges were evaluated based on the efficiency of their design (the measurement of the amount of weight they can hold divided by the bridge's mass). This year's winning bridge was made from Popsicle sticks and held over 230lbs!!
Bettendorf Robodogs Compete in Regional Competition (December 13th & 14th, 2015)
Come support our Bettendorf Robodogs Team as they compete in their regional competition Saturday December 13th, and Sunday December 14th at the Putnum Museum in Davenport. Admission is free, so if you want to witness all the hard work our 5th-8th grade students have been putting in on their projects, please feel free to attend. 
Bettendorf Students Participate in High School Mathematical Contest in Modeling (HiMCM)
Last weekend (Nov 16th, 2015), 28 students participated in a mathematics competition at the high school. Students were given a problem to solve and told that they had 36 hours to determine a solution. Last year, BHS had 4 students participate; this year we have 7 times that number. The students began their analysis and solutions at 8:00 Sunday morning and completed it by 6:00 Monday afternoon. The students stayed overnight at the high school, working all night in groups of 4. In the end, all seven groups had unique and solid solutions to their problem. Below are some tweets and pictures of the event:
Bettendorf STEAM Awarded Foundation Grant
A special thank you to the Bettendorf Community School's Foundation for their support of our STEAM Programs through awarding us a $2000 grant. We are excited to use this funding throughout the year in our expanding program. 
HiMCM Contest Begins November 16th
Last year, Bettendorf high school entered 4 students in the High School Modeling Competition in Mathematics. This year, we are signing up over two dozen students for the contest!! The national contest involves students in groups of four being given a complicated mathematical problem. The team must work together for 36 straight hours to finish the problem. Students will be staying overnight in the school doing some hardcore math! Students from last year really enjoyed the event and have spread the word to get 6x the number of teams this year. Go Dogs!
ALCOA Virtual Field Trip
The Bettendorf Community School District was able to participate in Discovery Education's Virtual Field Trip to Alcoa on Friday October 3rd. Below is the final cut of the video.
Supporting our Programs
If you are interested in supporting our programs, please use the link at the bottom of the sidebar, or click
here
. There are many ways to offer your support. We are very interested in bringing industry into our programs with volunteers and job shadowing. Support of our local businesses has given our students encouragement and means to complete the activities in our STEAM programs.