K-5 Instructional Technology
Subscribe to posts
DriveSlides Chrome Extension
If you are looking for a quick and easy way to create an end of the year photo slideshow to share via link or on your website, you have to try the new DriveSlides extension created by Matt Miller and Alice Keeler.  Simply 
install the DriveSlides extension
, save all of the photos you want to share in one Google Drive folder, and you are ready to go.  In Drive open the photos folder, click on the Drive Slides extension, and it will create a Slides presentation automatically putting each picture on an individual slide!  How easy is that?!  If you are interested in trying the DriveSlides extension,
check out my DriveSlides handout
for more specific directions and tutorials
.
Let's All
SeeSaw!
Seesaw
is a student-driven digital portfolio system that empowers students of any age to independently document what they are learning at school and share it with their teachers, parents, classmates, and even the world.  Seesaw easily captures student learning in any form including pdfs, photos, videos, drawings, Google docs, and more, then allows students to record voice, add labels, drawings or text to explain and reflect on the project. It is such a great way to share what students are learning in class, plus it offers much more. Seesaw gives all students a voice, but what I love the most about Seesaw is that it encourages deeper thinking and reflection on their own learning! If you are interested in trying SeeSaw next year, learn more about how to get started here. Also, don't forget to talk to your colleagues. A few teachers have been using SeeSaw this year, and they love it!
With Open House quickly approaching, one of the questions I am asked the most is how to set the timing between slides and/or how to  loop a Google Slide presentation. I have included the directions below.
How do I loop and set timing in a Google Slide presentation?
Open your presentation, click File, and then select "Publish to the Web".

Choose the amount of time before the slides advance.

You can also select the option to have the slideshow begin automatically and to restart the slideshow after the last slide(looping).

Click "Publish".
This will give you a link to your published slide presentation. Copy the link and paste it to a Google doc, your website, an email, etc.  Then just click on the link to start your slide presentation.  You can also choose to copy the embed code if you want to embed the show on your website.
Google Keep - Digital Sticky Notes

Have you tried
Google Keep
yet?  
Google Keep
is an app available with G Suite that creates digital sticky notes you can access from any device.  With
Google Keep
you can create text notes or checklists/to do lists and even add reminders to help you stay organized and on track.  Organize, sort, and manage your notes with colors, labels and search features.  And, to make it even more useful, install the
Google Keep extension
available in the Chrome Web Store.  The extension allows you to save websites or take notes or save images from websites with the click of a button.  
Google Keep
is a great tool for both teachers and students. Give it a try!  To learn more about Google Keep, check out the Help and Tutorial links here.
Why should you add posts/announcements to your website?
Your classroom website acts as a bridge or connection between school and home.  Encourage parents to become more involved in their child's education by sharing classroom highlights, upcoming events, pictures of student work, or links to resources that will aid parents in helping students reinforce skills at home.  
What should you include in posts/announcements?
--highlight current classroom curriculum topics/units, upcoming events, student projects, activities, and or school-wide events
--include images, slideshows, diagrams, resource links, how to videos, links to student projects, embedded student projects, etc
How to ...
Archive/Delete Classes - Google Classroom
Have you archived your Google classes from last year?  Did you know that in Google Classroom if a class is not archived, it continues to show up in a student's active classes?  So it's a good idea for teachers to archive or delete any inactive classes.  When you archive a class, you will still have access to posts, assignments, resources, etc.  If you want to delete the class, you have to archive it first.  Try this Google Classroom Help link  for more info and directions on archiving and deleting classes.
VOICE TYPING in Google Docs

Have you tried Voice Typing in Google Docs? It doesn't even require an extension, but you will need a device with microphone. Just open a Google doc - click on Tools - and choose Voice Typing. When the microphone icon appears in the margin, click it and allow Google access to your microphone. Then, just start talking! Your words will instantly appear on the document. You can use words or phrases such as comma, period, question mark, etc to add punctuation, or new line/new paragraph to advance to a new line. Give it a try!
Help and Tutorials
Google Help Center - Type with your Voice
Extreme Tech - Google Docs Voice Typing
Teacher Tech - Voice Typing Comes to Google Docs
The Safe Way to Watch YouTube Videos in the Classroom!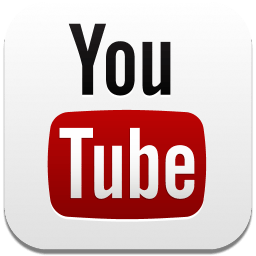 YouTube
has many great educational videos that would be perfect for classroom use, but unfortunately many of the surrounding comments, related videos, and annoying advertisements are very distracting and sometimes inappropriate for students. To work around this problem and view YouTube videos without all of the distractions, try one of these great web 2.0 tools:
ViewPure
,
SafeShare.TV
, or
Quietube
. They are all fast, free, and easy to use!  Just click on one of the links to get started or see more detailed info here.
Frustrated because students are blocked from YouTube?
 All three of these tools also create unique,
non-youtube
urls you can share with students so they can view the videos safely without ever opening youtube!
InstaGrok
is an educational search engine which allows students to research any topic and view the results in an interactive concept map or Grok. Clicking on any related topic in the map will bring up even more related concepts. The Grok also includes an information box with search results divided into different categories
including key facts, websites, videos, images, and concepts. Students ca
n review results in any category and pin relevant
resources to their G
rok which will then be automatically added to the int
egrated journal and bibliography. Both Groks and journals can be shared via e-mail or shared link. One additional feature I really like, InstaG
rok allows users to scale the difficulty of results with a slider bar which is very helpful for the younger students.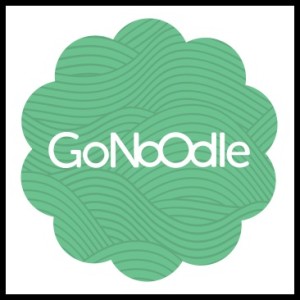 GoNoodle
 - Brain Breaks


"Active bodies make for active brains!"
Go Noodle

 is a free interactive website that offers several highly effective "Brain Breaks" for students. Teachers can create a free account and set up your class in
 minutes, or you can just experiment using the Demo class. 

GoNoodle

 brain breaks incorporate movement, dance, yoga, deep breathing, running and 
more. Categories include Calm
ing, Stretching, Energizing, and Sports. The site organizes the videos into easily searchable categories including grade level, subject area, type of break, etc. 
Are you ready to motivate your class to the next level? Try 

GoNoodle

 today!